The Rembrandt House Museum
The Rembrandt House Museum
133 Views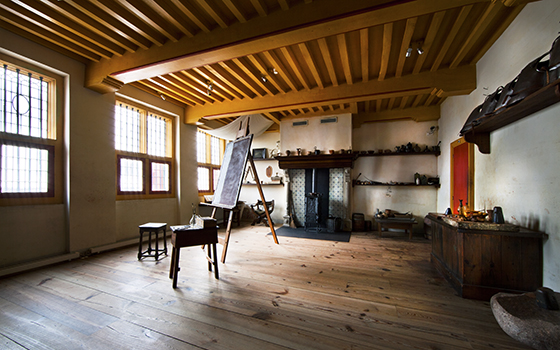 The Rembrandt House Museum
The house where Rembrandt lived and worked for twenty years, now a museum.
Read more
Rembrandt lived and worked in this beautiful and monumental home between 1639 and 1658.  Based on an inventory of the time, the house has been redecorated with furniture, art and objects dating from the 17th century.
In the Rembrandt House there are daily demonstrations of etching and painting that show you the way he worked in that period of time. On top of that, there is a continual workshop that is offered at no additional cost, giving you the opportunity to do your own etching in Rembrandt's student studio (Leerlingenatelier).
The Rembrandt House owns the virtually complete and world famous collection of Rembrandt's etchings, and part of this collection is permanently shown in our exhibition gallery. In addition, there are frequent temporary exhibitions showing work of predecessors and contemporaries, and modern and current works of art in the modern wing of the museum.
Website: http://rembrandthuis.nl/en/