Amsterdam Museum
167 Views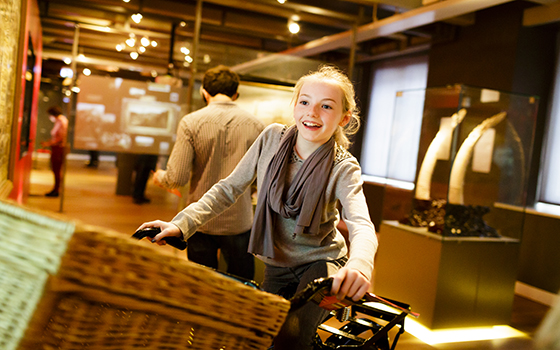 Amsterdam Museum
Amsterdam Museum is a real meeting place for anyone who wants to learn more about the city.
Read more
Amsterdam, a metropolis? Yes, and also small, friendly and idiosyncratic. The city of Johan Cruyff, Rembrandt, Ajax, the Red Light District, the United East India Company and marijuana. The capital of the Netherlands. A 1000-year-old commercial city on the water, where entrepreneurship, creativity, citizenship and freedom all meet the eye. In the ancient monument that is the Amsterdam Museum you can see, read, hear and taste how the city came about and why it was – and still is – what it is.
Amsterdam DNA
The Amsterdam DNA presentation offers in less than an hour a fascinating and concise overview of the history of Amsterdam through interactive images, sound, movement and specially chosen objects. Amsterdam DNA is available in the following languages: English, Dutch, ​​French, German, Chinese, Japanese, Russian, Portuguese, Spanish and Italian.

Het Kleine Weeshuis
Het Kleine Weeshuis (The Little Orphanage) is an attraction for children from the age of 4 to 12 and provides a fascinating insight into the building's history. From 1578 to 1960, the Amsterdam Museum building was home to the Burgerweeshuis (state orphanage). This interactive presentation allows children and their parents to learn all about life in a 17th century orphanage.
Opening Hours
Daily from 10 am to 5 pm
The museum is closed on Koningsdag (King's Day) and 25 December.
Closing time on December 5, 24 and 31 is 4 pm.
The museum is open on 26 December (Boxing Day) and 1 January (New Year's Day).
Bus driver and guide
There is a free stopping place on the Nieuwezijds Voorburgwal where buses can stand for up to 10 minutes to allow visitors to get out immediately in front of the museum. The bus driver and guide get free entry to the museum.
For more information please contact Katharina Klockau k.klockau@amsterdammuseum.nl or Marianne de Nooijer m.denooijer@amsterdammuseum.nl.