Efteling Theme Park Resort
Efteling Theme Park Resort
681 Views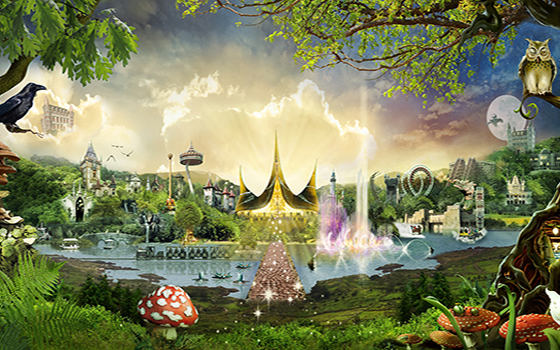 Efteling Theme Park Resort
Be filled with wonder at Efteling! Visit the World full of Wonderment and experience unforgettable adventures.
Read more
A big family adventure
Glide together through Dreamflight's enchanting world of elves and trolls. Huddle closer to each other during the exciting Raveleijn park show. And marvel together at the Aquanura water show's musical spectacle of water light and fire.
Enchantingly beautiful for real dreamers
Dreamers become completely immersed in Fairytale Tree's enchanting stories. They stare in amazement at the fairytale Indian Water Lilies and dance along to the most enjoyable live entertainment.
For the true daredevils
Test your courage on the many thrilling attractions, such as the wooden racer rollercoaster George and the Dragon and the spooky water-based rollercoaster The Flying Dutchman. And from the summer of 2015 you can climb on board our very latest ride, which will have even the biggest daredevils shaking at the knees: Baron 1898.
A 365-day welcome
Efteling is open every single day of the year and stays open even longer in July and August: until at least 20.00. For anyone who thinks that's still too early, the park stays open right up to midnight on the nine Saturdays of the Efteling Summer Festival! That means extra-long enjoyment of all the illuminated attractions, unique street theatre and enchanting lamps. As the days grow shorter and colder Efteling is transformed into a fairytale world of twinkling lights, crackling bonfires and endless fun on the ice with special Winter Efteling attractions.
Enjoy an enchanting stay
There's more than enough for everyone to do, see and experience at Efteling. Perhaps even a little too much. Enjoy a relaxing night or two at the enchanting Efteling Hotel or Efteling Village Bosrijk and take advantage of unlimited access to the theme park for the duration of your stay.
Trade contact
There are special entry rates for trade and group bookings. For all enquiries contact us at traveltrade@efteling.com.