6 Dutch Dance Moves…On Ice
6 Dutch Dance Moves…On Ice
509 Views
6 Dutch Dance Moves…On Ice
Read more
Since a quarter of the Netherlands is below sea level (Netherlands literally means lowlands), the country naturally has many lakes, rivers and canals which can freeze over in the winter, making it a perfect landscape for ice skating! In fact, ice-skating is beloved by the Dutch almost as much as biking. It's no wonder why the Dutch dominate in speed skating; since 1924, they have won the most Olympic medals in the sport (105, but who's counting?).
But the Dutch don't just skate on ice. They also dance on ice. At least, Pim de Koel does. Below are his best moves.
1. "The Disco"
2. "The Frozen Cowboy"
3. "Star Power-Pim"
4. "The Berry Picker"
5. "The Ice Walk"
6. "The Grasshopper"
Video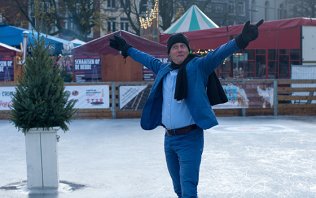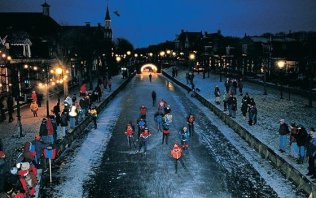 Holland has the biggest ice-skating tour in the world.
Read more