The 5 Quirkiest Dutch Museums
The 5 Quirkiest Dutch Museums
16,815 Views
The 5 Quirkiest Dutch Museums
Read more
The Five Quirkiest Dutch Museums (in no particularly quirky order)
Holland is a very creative place. So it's no surprise that some of their museums think a little… outside of the box.
1. Micropia
WHAT: The only museum on the planet revealing the world of microscopically small life.
WHERE: Amsterdam
WHY YOU SHOULD VISIT: Did you know you are filled with trillions of living microbes?  Well, now you see them.  Housed in the newly restored Ledenlokalen (Municipal Register Building), Micropia gives visitors the opportunity to see the giant world of the smallest living creatures on a massive scale.  And it brings scientists all over the world together to talk microbes with anyone and everyone, which is the coolest.
Visit Micropia's website and watch their cool commercial.
2. Escher in Het Paleis
WHAT: The world's premiere museum dedicated to artist M.C. Escher.
WHERE: The Hague
WHY YOU SHOULD VISIT: With such an expansive collection of Escher's mind-bending art and installations that put you inside of his kaleidoscopic drawings, you can't help but get lost in the life and work of this beloved genius.
Learn more about the Escher in Het Paleis.
3. De Kattenkabinet – The Cat Cabinet
WHAT: An art museum about cats.
WHERE: Amsterdam
WHY YOU SHOULD VISIT: There's no reason in the world why you shouldn't visit.  Imagine if every cat video on the Internet became a place in real life.  The Cat Cabinet is that place.  Cat paintings.  Cat posters.  Catvertisements.   And they've even got a couple of real cats too.
Learn more about the Cat Cabinet.
4. Tassen Museum Hendrikje / Museum of Bags and Purses
WHAT: Exactly what it sounds like.  A museum of bags and purses.
WHERE: Amsterdam
WHY YOU SHOULD VISIT: Having the opportunity to take a top-to-bottom tour of a 17th century canal house is more than enough reason to see this impressive assemblage of over five thousand bags. From a 16th century leather book bag to Hillary Clinton's Judith Leiber bag of Socks the Cat, there's something for everyone. Plus, they serve a delicious high tea.
Learn more about the Tassen Museum Hendrikje.
5. the dick bruna huis (that's right, no capitals, that's how it's written)
WHAT: The permanent representative selection of author and illustrator Dick Bruna, creator of the famous children's character Miffy.
WHERE: Utrecht
WHY YOU SHOULD VISIT: It's not just for kids (though it's great for kids).  The work and life story of Bruna tells the amazing origin story of one of Holland's most famous children's icons.  A must-see family activity or a deep dive for any creative individual, this offshoot of Utrecht's Centraal Museum presents over seven thousand works, including books, covers, and poster designs. Kids' illustration has never been cooler.
Learn more about the Dick Bruna House.
Related Articles
Discover museums, architecture, design, and world heritage sites in Holland.

Read more

Visit the most beautiful Van Gogh locations and learn everything there is to learn about the life and works of one of the most famous artists of all time.

Read more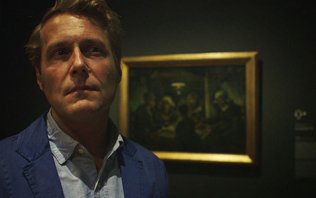 He's the original cool. (NEW VIDEO!)
Read more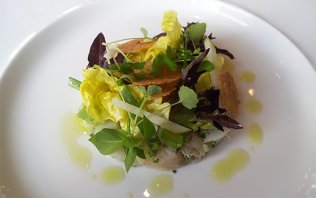 Holland restaurants have been awarded with over one hundred Michelin stars, making it one of the top five countries in European cuisine.
Read More