North Sea Jazz Festival
1418 Views
08 July 2016 - 10 July 2016
The North Sea Jazz Festival has become Holland's  number one jazz event. Each year, well over 65.000 visitors have the time of their life as thirteen hundred artists show them what they've got on fifteen stages in Ahoy Rotterdam. For three days Rotterdam is the jazz capital of the world.
Music Styles and Legends
You can listen to any kind of musical genres at the North Sea Jazz Festival. Ranging from traditional New Orleans jazz, swing, bop, free jazz, fusion, avant-garde jazz and electronic jazz, to blues, gospel, funk, soul, R&B, hip hop, world beat and Latin.
Expect performances of jazz legends like Nat Adderley, Erykah Badu, Paul Anka, Steve Coleman, Miles Davis, Candy Dulfer, Ibrahim Ferrer, Ella Fitzgerald, Alicia Keys, Lionel Hampton, Al Jarreau, B.B. King, Wynton Marsalis, Herbie Hancock, Jamiroquai and The Zawinul Syndicate, but also new upcoming talents that represent the future of jazz music.
Jazz Music in Holland
The North Sea Jazz Festival is a must for every jazz lover. You can visit the festival in Rotterdam in July. Find out more about the program and the legends that will be performing online.
What's nearby
Show on map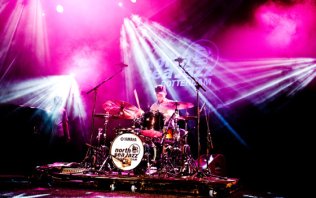 Marloes Tervoort
After a long tradition in The Hague the North Sea Jazz Festival has found its place in Rotterdam after six years. Marloes Tervoort has to get used to the new location, though.
Read More
Blog: