Fishing in Holland
659 Views
Everywhere one travels in Holland, canals, rivers and lakes are part of the countryside, as is the angler. Fishing is a popular sport due to easy access to the various waterways and good fishing grounds. Whitefish or pray fish can be caught in the canals and rivers, whereas trout and eel can be found in secluded salt water lakes.  For a totally different angle on fishing why not try sea fishing. There are various companies that take keen fishermen out on the North Sea to try their luck there. Cod and mackerel are the most common catch.
Fishing Regulations & Vispas
To be able to go fishing in Holland's waters you will need a license called the Vispas. For details on passes and where you can go fishing please see website of The Netherlands Fishing Association. 
Our recommendations for more Holland information
Vibrant festivals, royal art, canal tours and picnics: enjoy the summer in Holland!

Read More

Undoubtedly one of the jewels of Europe, and not just because of the stunning 17th century canals. Go find out for yourself!

Read More

Hotels in special locations, luxurious or low-budget. Book your hotel room at attractive rates here.

Read More

Holland is the ultimate destination for cycling thanks to its flat landscape, mild climate, short distances and wonderful infrastructure.

Read More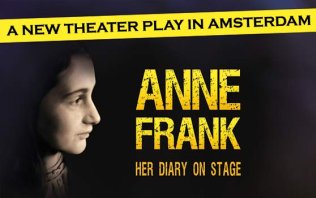 See ANNE in Theater Amsterdam! A unique play, translated into 8 languages, about the life of Anne Frank.
Read More