10x Michelin restaurants in Nederland
10x Michelin restaurants in Nederland
2366 Views
Na Frankrijk en België mag ook Nederland zich rekenen tot een culinaire bestemming van wereldklasse. Elk jaar worden de Michelinsterren uitgereikt en die vormen de ultieme waardering voor gastronomische kwaliteit en gastvrijheid. En Nederland doet het goed als het gaat om deze onderscheiding, zo telt Nederland 100 restaurants met 1, 2 of 3 Michelinsterren. Kortom Nederland is ook zeker dé bestemming voor de culinaire fijnproever.
Nederland behoort tot een culinaire bestemming van wereldklasse.
Nederland heeft meer dan 100 restaurants met 1, 2, of 3 Michelinsterren.
Beleef een hoogstaande culinaire avond in een van de beste restaurants van Nederland.
Onze selectie van 10 Michelin restaurants in Nederland:
1. De Librije ***
Het restaurant van Jonny en Thérèse Boer, nummer 57 op de lijst van beste restaurants ter wereld, tovert de meest bijzondere gerechten op tafel. Veelal met lokale producten, maar vooral zonder fratsen en recht uit het hart.
Adres: 
Broerenkerkplein 13-15, Zwolle
2. De Leest ***
Chefkok Jacob Jan Boerma blijft hij u verrassen met fantastische gerechten op driesterren niveau en de heerlijkste amuses. Een culinaire ontdekkingsreis op het hoogste niveau.
Adres: Kerkweg 1, Vaasen 
3. Inter Scaldes **
Jannis Brevet verdiende al meerdere Michelinsterren bij verschillende toprestaurants. Kenmerkend voor zijn kaart zijn de invloeden van de Zeeuwse wateren, én de kazen en fruit uit de Bevelandse polder.

Adres:  Zandweg 2, Kruiningen
4. Aan de Poel **
In een kosmopolitische sfeer, met bovendien het mooiste terras van Nederland, kookt chefkok Stefan van Sprang frisse en creatieve gerechten van absoluut topniveau.
Adres: Handweg 1, Amstelveen
5. De Kromme Watergang **
De keuken van chefkoks Edwin en Blanche Vinke is gebaseerd op aardse en zilte smaken van lokale producten, verwerkt in overheerlijke gerechten die passen in het Zeeuwse en Vlaamse landschap.
Een absolute smaaksensatie.
Adres: Slijkplaat 6, Hoofdplaat
6. Beluga Loves You **
Chefkok Hans van Wolde kookt tegenwoordig kleinere en betaalbare gerechtjes van absolute topklasse. In een moderne, open sfeer kunt u deze heerlijkheden proeven van zijn eigentijdse creativiteit en verfijning.
Adres: Plein 1992 12, Maastricht
7. Fred **
In een schitterend pand kookt chef Fred Mustert volgens de no-nonsense stijl die u mag verwachten in een no-nonsense stad als Rotterdam. Pure producten bereidt op de lekkerste en origineelste manier, daar staat Fred voor.
Adres: Honingerdijk 263-265, Rotterdam
8. Bord'eau **
In het prachtige l'Europe hotel, met uitzicht op de rivier de Amstel, eet u hier in een stijlvolle omgeving de beste creaties van chef Richard van Oostenbrugge. Ook de wijnkaart zijn van ongekend niveau.
Adres: Nieuwe Doelenstraat 2, Amsterdam
9. De Lindenhof **
Chefkok Martin Kruithof en zijn vrouw ontvangen u in een prachtige, huiselijke omgeving en serveren de meest unieke smaaksensaties. Niet voor niets beloond met twee Michelinsterren!
Adres: Beulakerweg 77, Giethoorn
10. Librije's Zusje **
Librije's Zusje is gelegen op de benedenverdieping van het Waldorf Astoria hotel in Amsterdam. U dineert op een prachtige locatiel met uitzicht over de privé binnentuin. Net als bij de grote broer, de Librije (nummer 1 van deze lijst), zult u ook hier genieten van voortreffelijke culinaire smaaksensaties met sublieme wijnkaart samengesteld door sommelière Thérèse Boer.
Adres: Herengracht 542 - 556, Amsterdam
Tip: wilt u tijdens uw vakantie in Nederland in één van de sterrenrestaurants eten, vergeet dan niet ruim van tevoren te reserveren.
Volledige lijst met Michelin sterrenrestaurants
Download hier de volledige lijst met alle Michelin sterrenrestaurants in Nederland.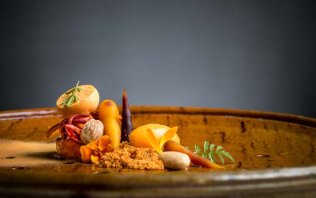 Download hier de volledige lijst met alle Michelin sterrenrestaurants in Nederland.
Read More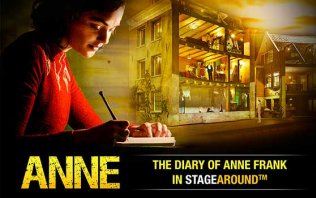 See ANNE in Theater Amsterdam! A unique play, translated into 8 languages, about the life of Anne Frank.
Read More
Our recommendations for more Holland information
Vibrant festivals, royal art, canal tours and picnics: enjoy the summer in Holland!

Read More

Undoubtedly one of the jewels of Europe, and not just because of the stunning 17th century canals. Go find out for yourself!

Read More

Hotels in special locations, luxurious or low-budget. Book your hotel room at attractive rates here.


Read More

Holland is the ultimate destination for cycling thanks to its flat landscape, mild climate, short distances and wonderful infrastructure.

Read More