Amsterdam Central Station
Amsterdam Central Station
1119 Views
Central Station Amsterdam was opened in 1889. Most of the complex was designed by architect Pierre Cuypers and architect-engineer Dolf van Gendt. 
Just like many other buildings in Amsterdam, Central Station was built on wooden stilts, which in the beginning regularly caused subsidence. More than a century later it is one of Holland's busiest and most reliable stations with approximately 300.000 travelers a day.
Construction of Central Station
Typical for Amsterdam Central Station are the curved roof train sheds. The biggest shed is 45 meter wide. Decorations were added to the trusses and facades.
Until 2018 Central Station and the area around it will be thoroughly restructured. When this operation is completed the Central Station of Amsterdam may use the title: World Class Railway Station.
Go to Central Station Amsterdam
Even if you don't travel via Amsterdam Central Station, it's easy to visit this historic and lively building. Most local trams, metros and buses stop here.
Find out more about architecture in Amsterdam or Amsterdam!

Our recommendations for more Holland information
Vibrant festivals, royal art, canal tours and picnics: enjoy the summer in Holland!

Read More

Undoubtedly one of the jewels of Europe, and not just because of the stunning 17th century canals. Go find out for yourself!

Read More

Hotels in special locations, luxurious or low-budget. Book your hotel room at attractive rates here.


Read More

Holland is the ultimate destination for cycling thanks to its flat landscape, mild climate, short distances and wonderful infrastructure.

Read More
What's nearby
Show on map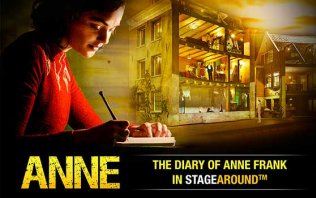 See ANNE in Theater Amsterdam! A unique play, translated into 8 languages, about the life of Anne Frank.
Read More