Red Light District Amsterdam
Red Light District Amsterdam
6202 Views
While most major cities in the world have a 'Red Light District', none are quite as touristy as Amsterdam's or its Red Light District. Amsterdam has three of these districts, however, 'De Wallen' in the city center is the largest and best known. This quarter of Amsterdam is one of the oldest parts of the city. The mansions along the canals and the Oude Kerk (Old Church) are worth a look at, but it's hard not be distracted by the many sex clubs and window prostitutes.
Window Shopping
Since the 14th century the former inner-harbor of Amsterdam has slowly grown into an area of sex shops, brothels, gay bars, coffeeshops, peepshows and window prostitutes. The fluorescent red lights are characteristic for this area.
Tour De Wallen
The Red Light District in Amsterdam attracts many tourists. This is also stimulated by a tour offered by the local VVV (Tourist Information Office). The presence of police and security cameras ensure that 'De Wallen' is one of the safest areas of Amsterdam.
Find out more about Amsterdam or the Sex Museum Amsterdam!

Our recommendations for more Holland information
Vibrant festivals, royal art, canal tours and picnics: enjoy the summer in Holland!

Read More

Undoubtedly one of the jewels of Europe, and not just because of the stunning 17th century canals. Go find out for yourself!

Read More

Hotels in special locations, luxurious or low-budget. Book your hotel room at attractive rates here.


Read More

Holland is the ultimate destination for cycling thanks to its flat landscape, mild climate, short distances and wonderful infrastructure.

Read More
What's nearby
Show on map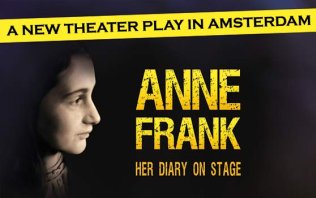 See ANNE in Theater Amsterdam! A unique play, translated into 8 languages, about the life of Anne Frank.
Read More