Dutch Masters, ice skating, and much more. Ten new videos on the way in the return of "Holland. The Original Cool."
Dutch Masters, ice skating, and much more. Ten new videos on the way in the return of "Holland. The Original Cool."
288 Views
February 12, 2015
Hopefully you've heard by now that Holland is The Original Cool. It's been taught, experienced and even (allegedly) stolen. And still, there so much Holland cool to show American travelers.  So with that in mind - fresh off a Gold Adrian Award win - the "Holland. The Original Cool." series returns in 2015 with a brand new slate of videos.
This month, the first of 10 new anticipated videos will debut, featuring a variety of #HollandCool themes courtesy of our host Pim de Koel. From celebrating the Dutch Masters to Holland's love for the ice and much more – this year the viewer will get up close and personal with new ways to experience "Holland. The Original Cool."
Interested travelers are encouraged to visit Holland.com/cool for more information about this year's series, as well as to check out other engaging content (blog posts, photos and more) providing additional travel tips, advice and fun.
An ongoing partnership between the Netherlands Board of Tourism & Conventions, KLM Royal Dutch Airlines, Amsterdam Airport Schiphol and Amsterdam Marketing, the first "Holland. The Original Cool." video debuted in May of 2013 and earned more than 1 million views in just four months as well as numerous industry accolades.  In 2014 the campaign was awarded a coveted Gold Medal from HSMAI's Adrian Awards, honoring the very best in travel marketing.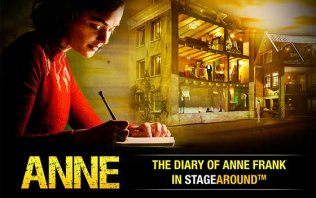 See ANNE in Theater Amsterdam! A unique play, translated into 8 languages, about the life of Anne Frank.
Read More
Our recommendations for more Holland information
Vibrant festivals, royal art, canal tours and picnics: enjoy the summer in Holland!

Read More

Undoubtedly one of the jewels of Europe, and not just because of the stunning 17th century canals. Go find out for yourself!

Read More

Hotels in special locations, luxurious or low-budget. Book your hotel room at attractive rates here.


Read More

Holland is the ultimate destination for cycling thanks to its flat landscape, mild climate, short distances and wonderful infrastructure.

Read More