Winter in Holland
1344 Views
Holland is the country of seasons and each season has its attractions. That includes winter with its lovely snowy or icy landscapes. Every year when the weather turns cold, many Dutch people get the ice skating bug. There is nothing better than a long ride on one of the many lakes or some ice skating on the canals before enjoying a cookie and hot chocolate.
Winter in the cities
There is plenty to do in the cities as well. The big cities offer many (Christmas) shopping opportunities. There are often lovely skating rinks where you can rent ice skates and end the afternoon in a cosy pub with a cup of hot chocolate or a 'kruidenbitter', a typically Dutch liquor.

Winter food
And last but not least, Holland is known for its many typical winter dishes. These range from vegetable mash with kale, carrot and onion or sauerkraut to pea soup with smoked sausage. There are many attractions in Holland in winter and if it gets too cold or too dark, there are countless eateries and pleasant places to discover.
The Dutch love soup in all flavors, shapes and sizes. Erwtensoep might just be the all-time favorite.

Read More

A 'stamppot' is a pan full of mashed potatoes and vegetables. The Dutch love it and you will probably too.

Read More
Our recommendations for more Holland information
Vibrant festivals, royal art, canal tours and picnics: enjoy the summer in Holland!

Read More

Undoubtedly one of the jewels of Europe, and not just because of the stunning 17th century canals. Go find out for yourself!

Read More

Hotels in special locations, luxurious or low-budget. Book your hotel room at attractive rates here.


Read More

Holland is the ultimate destination for cycling thanks to its flat landscape, mild climate, short distances and wonderful infrastructure.

Read More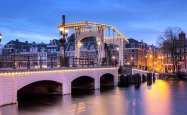 Holland has plenty of activities and entertainment to offer during winter as well.
Read More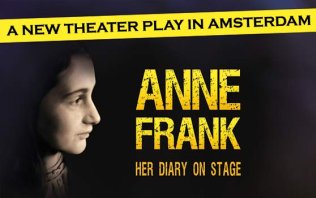 See ANNE in Theater Amsterdam! A unique play, translated into 8 languages, about the life of Anne Frank.
Read More