Public transport in Amsterdam
Public transport in Amsterdam
5514 Views
If you are visiting Amsterdam, the public transport system is the best way to get from A to B. Amsterdam has a very dense network of trams, buses, metro lines and even ferry connections that will take you practically anywhere in the city - or at least very close to where you want to go.
Day ticket
You can easily travel from one attraction to the next. There are special tourist tickets for 1 to 7 days that allow you to use the public transport system throughout the city at a reduced price.
OV chip card
You can also choose to use a 'regular' OV chip card like the locals. For tourists, we recommend buying an 'anonymous' card. Please remember that you must always check in and out, whichever card you are using. If you want to use one of the night buses, we recommend checking the itineraries and timetables beforehand.
What's nearby
Show on map
Top hotels in Amsterdam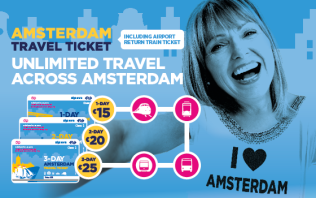 The easiest and serviceable way for traveling to and across Amsterdam.
Read More