Groenendael Hotel & Conference Center
Groenendael Hotel & Conference Center
714 Views
Earlier this month, Groenendael Hotel & Conference Center in Hilvarenbeek, one of the finest training and conference venues in Holland, reopened its doors. The original castle and estate date from the 14th century. In the 1950s Philips became the exclusive tenant, and added a state-of-the-art training centre with 120 rooms, two high-tech auditoriums and over 30 meeting rooms, all located on a beautiful ten-acre-large estate. On 1 October 2012, operations were taken over by meeting venue specialist Regardz and exclusive caterer Hutten, finally making this location available for all meeting planners. 
The location is dedicated to developing skills and sharing knowledge, and provides all the facilities required for an uninterrupted and successful training or meeting. All technology required is available, and the food and beverage is tailored to the meeting. There are many breakout and seating areas for secluded discussions or just to relax, plenty of sports facilities and comfortable rooms. And no matter what window you look out from, the impeccable lawns and beautiful nature are all around you.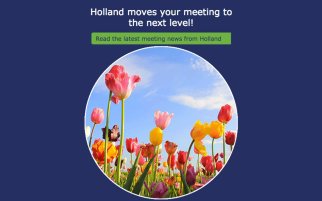 Our Holland Meetings newsletter will keep you informed about the latest news and best meeting deals and give you inspiring ideas for your next meeting in Holland!
Subscribe