Hidden Secrets of Utrecht
Hidden Secrets of Utrecht
Forts, castles and old factories. Utrecht offers interesting venues that are just a little different than your normal meeting room. Have a look at our favourite hidden secrets of Utrecht.
Meet in the historical monument of Fort Voordorp in the heart of Holland.

Read more

A venue fit for inspiring and creative business events.

Read more

This recently renovated historic industrial building could be a great venue for an intimate business meeting.

Read more

The Sigarenfabriek is the perfect place to meet in style.

Read more

Ignite your delegates´ inspiration and creativity during an inspiring walk in the surroundings of this beautiful pavilion. Feel in harmony with nature and give a positive boost to your meeting outcomes.

Read more

A charming gem from the 1930s has been restored to bring a new international standard to Utrecht.

Read more

Get away from the hustle and bustle of everyday life, find peace and inspiration in the tranquillity offered by a traditional Dutch farm.

Read more

The Luno Meeting Center is one of Holland's little known gems.

Read more

A small but beautiful and unique venue, situated in a monumental public school that dates from 1881, right in the heart of Utrecht.

Read more

Het Glazen Huis (The Glass House) is much more than just a pleasant meeting place in a beautiful location.

Read more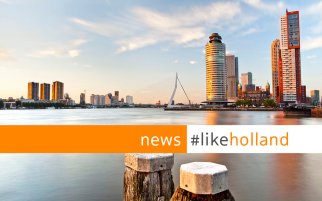 Our Holland Meetings newsletter will keep you informed about the latest news and best meeting deals and give you inspiring ideas for your next meeting in Holland!
Subscribe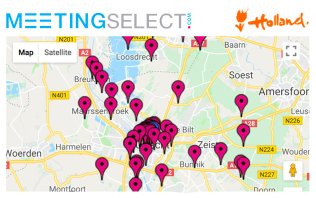 Browse our meeting venue finder powered by MeetingSelect and find your hotel and venue in Utrecht.
Read more