The Wadden Sea, a unique tidal landscape, mostly known for spectacular walks on the mudflats, is on the UNESCO World Heritage list. The area is visited annually by ten to twelve million migrating birds on their way from their breeding areas in Siberia, Canada or Scandinavia to their wintering grounds in West Europe and Africa. The Wadden Sea is unique in the world in demonstrating how nature, plants and animals adapt themselves to constantly changing conditions in an area in which fresh water from land and salt water from the ocean meet. 
In the heart of this area of scenic beauty, in the authentic Ballum village on the island of Ameland, lies Hotel Nobel, which is over one hundred years old. Hotel Nobel is a fourth-generation family-run hotel with extraordinary service and a nice blend of history and modern luxury. The hotel has a great restaurant and its own liquor store, also suitable for meetings and tasting sessions.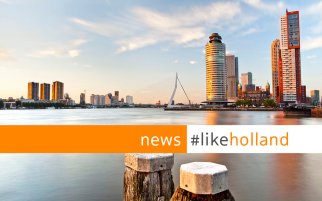 Our Holland Meetings newsletter will keep you informed about the latest news and best meeting deals and give you inspiring ideas for your next meeting in Holland!
Subscribe