MOBI is an experimental mobile building, in which artists and creatives can organize presentations, exhibitions and workshops. The unconventional, temporary venue is located in the Groningen Ebbingekwartier area. Viewed from the street, MOBI resembles a terminal. The building consists of containers that have seen the world; in Groningen they are the building blocks for the space of artist initiative NP3. 
Transshipment terminals are for goods, this place is a transfer of ideas and contemporary art. The building is energy neutral and can easily be disassembled to be rebuilt elsewhere, wholly or partly. All these aspects make MOBI a totally out-of-the-box location for your event. The surprising setting will certainly inspire your attendees, creating a lasting memory.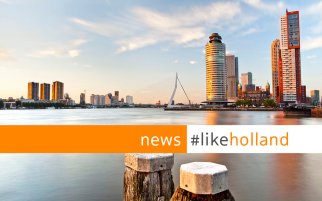 Our Holland Meetings newsletter will keep you informed about the latest news and best meeting deals and give you inspiring ideas for your next meeting in Holland!
Subscribe