Gerrit Heijkoop was educated as an engineer at Delft University of Technology and formed as a project manager at Boer & Croon. Since 2007 he is entrepreneur with a passion for events and new media. He knows how to separate sense and nonsense in the field of technology and always keeps an eye on the impact on strategic objectives. For the past 2 years, Gerrit has been speaking at various international conferences, both inside and outside the events industry, about this topic.
Heijkoop is involved in the international movement Event Camp, board member of the Green Meetings Industry Council (GMIC) in the Netherlands and blogger for various sites in the event industry. He is co-founder of Triqle Event Intelligence, a company that developed the international award-winning software platform "What's On?". Since January 2012, Gerrit Heijkoop is partner of the communication bureau "How Can I Be Social (HCIBS)".
Gerrit Heijkoop makes new media practical and simple by facilitating meaningful conversations and online publications. He does this by giving inspiring lectures and workshops, advice and guidance on the design and size of the right communication means, tools and apps.
Personal mission Gerrit Heijkoop: The world is one big theatre!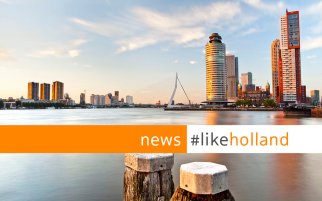 Our Holland Meetings newsletter will keep you informed about the latest news and best meeting deals and give you inspiring ideas for your next meeting in Holland!
Subscribe
Let's meet at one of the Trade Shows
Team Holland is looking forward to welcoming you at the Holland stand during IMEX Frankfurt, the worldwide exhibition for meetings, events and incentive travel.

Read more

Team Holland is looking forward to welcoming you at the Holland stand during IBTM World, the leading global event for meetings, business travel and more.

Read more

Team Holland is looking forward to welcoming you at the Holland stand during IMEX America, the biggest meetings industry trade show in the US.

Read more