Holland has a special twist for meetings and conferences
If Holland were a man, he would take you to the worldfamous tulip fields. Standing there next to you, he would say: 'This is how I feel about your work, about organising meetings. Look at those straights lines. That is exactly what Holland stands for. It's organised, yet colourful. Straightforward, but friendly. This is where functionality and fun meet.' 
Meeting, Planning, Timing, Service, Partner

Believe it or not, all these words are part of the Dutch language. In fact, most Dutch can speak and understand at least one foreign language. English, German, French, Spanish, Italian, pas de problème.

Did you know...
We, the Dutch, built our own country? Bit by bit and step by step we pushed back the sea and weathered the storms. You can trust your meetings and conferences to people whose natural habit it is to be pragmatic, creative and enterprising...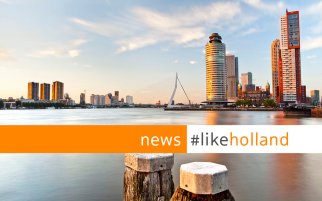 Our Holland Meetings newsletter will keep you informed about the latest news and best meeting deals and give you inspiring ideas for your next meeting in Holland!
Subscribe
Let's meet at one of the Trade Shows
Team Holland is looking forward to welcoming you at the Holland stand during IMEX Frankfurt, the worldwide exhibition for meetings, events and incentive travel.

Read more

Team Holland is looking forward to welcoming you at the Holland stand during IBTM World, the leading global event for meetings, business travel and more.

Read more

Team Holland is looking forward to welcoming you at the Holland stand during IMEX America, the biggest meetings industry trade show in the US.

Read more