Philosopher | Futurist | Trend Teller | Brain Agent | Social Investor | Social Entrepreneur
"The world is not in crisis, but is undergoing a transformation to the next stage in our civilization."
For over 20 years, trendwatcher and philosopher Ruud Veltenaar  has been giving fascinating master lectures and inspiring multimedia keynotes about the mega trends and the impact on our daily work and life.
Ruud Veltenaar is a born speaker and a passionate storyteller. He studied philosophy at the University of Amsterdam and International Business Management at Harvard. His vision, insights and humorous anecdotes are based on over 25 years of experience as an entrepreneur and a director of companies like McKinsey in the U.S., Volmac, RAET, Wegener and Planet Internet. Furthermore, Ruud was also chairman of a venture capitalist for a decade and he invested in technology companies on all continents.
As a trendteller,  Ruud provides clarity about the future and hope for a better world. A world adrift to the next stage in our civilization. What are the implications for our prosperity and well-being? What does this mean for our work and life? What will the world look like in 2025? And what kind of leadership and entrepreneurship is desirable?
Ruud is currently senior partner at the international investment company Sea Fields Investments and president of a platform for business leaders and entrepreneurs.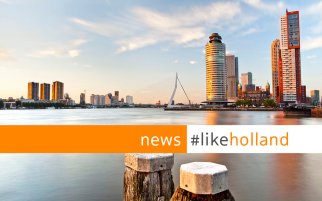 Our Holland Meetings newsletter will keep you informed about the latest news and best meeting deals and give you inspiring ideas for your next meeting in Holland!
Subscribe
Let's meet at one of the Trade Shows
Team Holland is looking forward to welcoming you at the Holland stand during IMEX Frankfurt, the worldwide exhibition for meetings, events and incentive travel.

Read more

Team Holland is looking forward to welcoming you at the Holland stand during IBTM World, the leading global event for meetings, business travel and more.

Read more

Team Holland is looking forward to welcoming you at the Holland stand during IMEX America, the biggest meetings industry trade show in the US.

Read more