Rotterdam Ahoy
is the multifunctional venue where anything is possible – from concerts to sporting events and from large conferences to corporate events. Since the beginning of this year, I've been in charge of the team responsible for shining a spotlight on the convention centre.
Bring yourself, Mirjam will do the same
Mirjam van de Kamp is 42. She is Director of Conventions at Rotterdam Ahoy.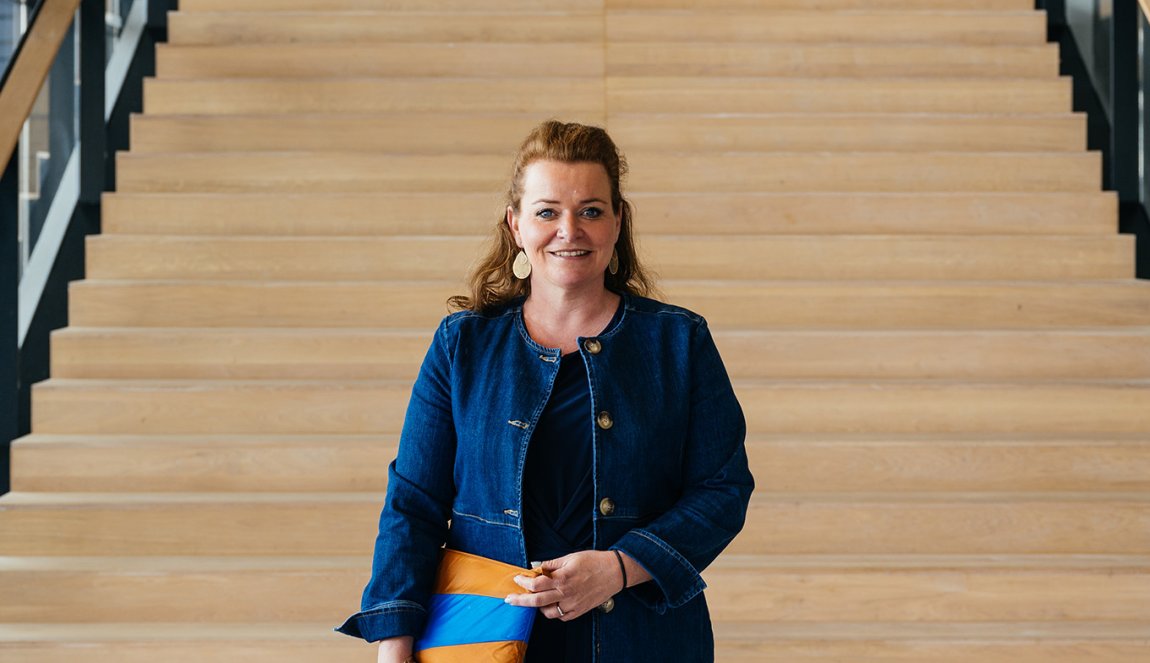 Mirjam van de Kamp
A lot of people are not yet familiar with these new features at Ahoy. The Rotterdam Ahoy Convention Centre (RACC) represents a new chapter that's been added to the story of Ahoy. I lead a team of five people who are all specialists in the meeting, corporate, and association markets. We work together to increase the visibility of this branch of Ahoy.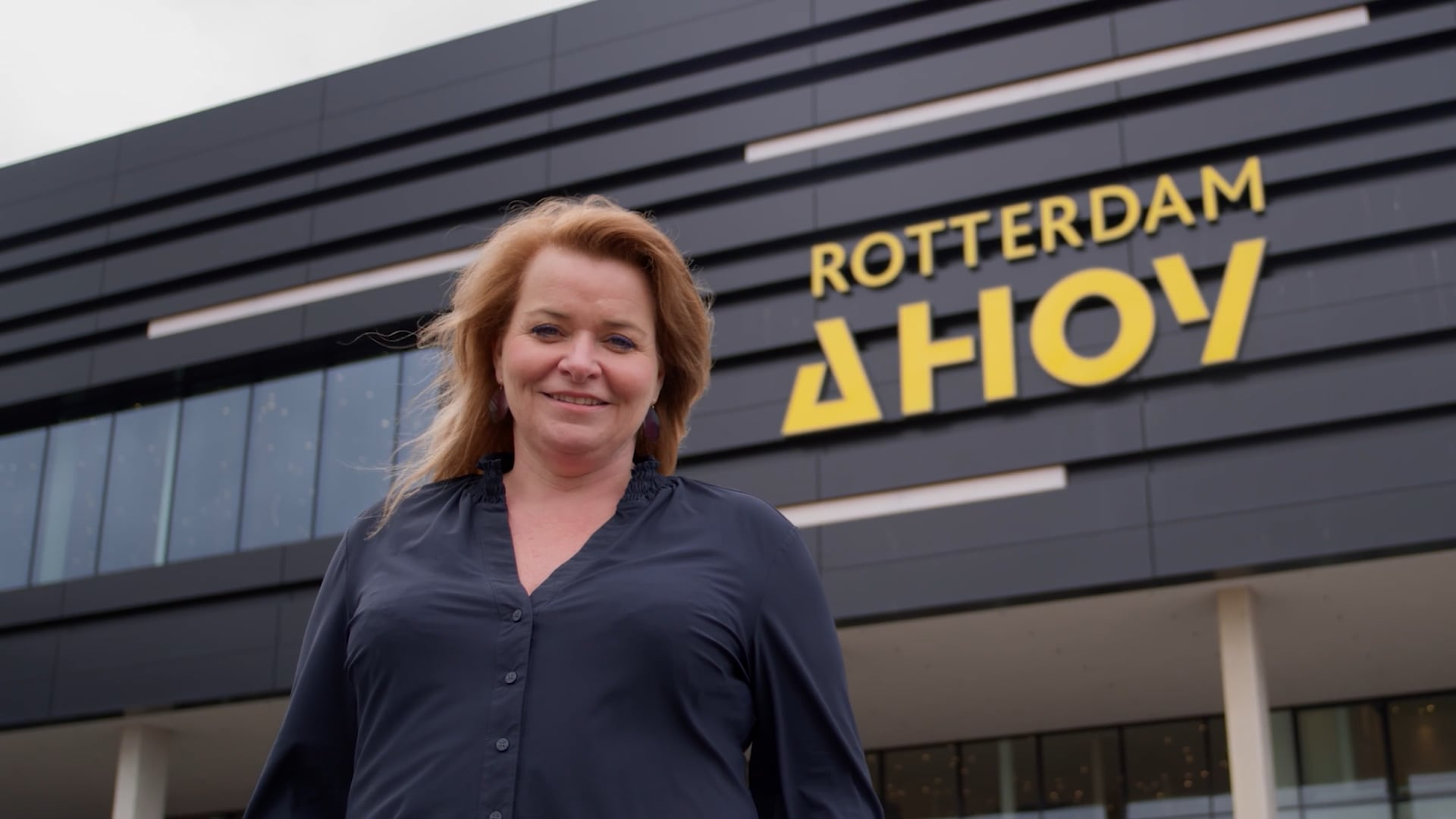 Flexibility and space
One of the things that makes Ahoy special is the multifunctional space. The space to create your own event, like a blank canvas with infinite possibilities. RTM Stage, the largest mid size arena and the largest auditorium in the Netherlands, is part of the Rotterdam Ahoy Convention Centre. We can accommodate conventions from 150 to 4,400 people, which makes the convention building unique. There are also 35 different rooms. The flexibility of the space is limitless. Every time I walk through it, I see different configurations of the building.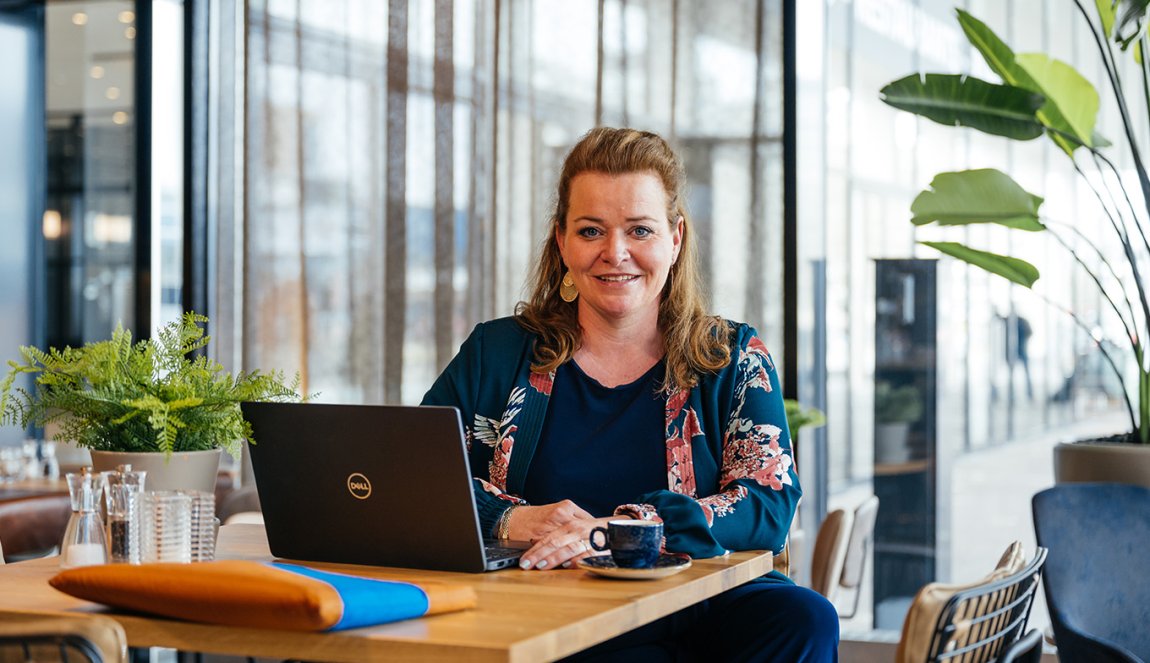 All business is show business. We've gained plenty of experience through a variety of events, with an arena where concerts, family shows, and sporting events regularly take place. So we can also use this experience in our business meetings and apply all that acquired knowledge. And vice versa, you can have organizations from relevant sectors gather together or have a meeting about the events we host. Also interesting is the combination of events that take place, e.g., in the Exhibition & Event Halls. It's the perfect place for conventions that include a large fair, or fairs that are centered around knowledge sharing.
We're driven by the desire to make your event memorable and successful.
Unique combination
We are committed to the continued provision of high quality combinations and options. We have a proven track record that includes organizing a number of large events such as the ABN AMRO Open and trade fairs such as Europort and Maintenance NEXT and congresses such as Recharge Earth, not to mention the annual Christmas circus, and Europe's most popular horse show - CAVALLUNA. Because we organize these ourselves, we can easily switch gears and envision new possibilities for the convention centre. We also seek out great combinations between the entertainment branch and meetings where knowledge sharing takes centre stage.
The reassurance of a proven track record
The city of Rotterdam is an attractive business destination. We collaborate with you to add a bit of our experience and guidance to meetings. Rotterdam Ahoy Convention Centre wants to provide you with the confidence and reassurance that you will be in good hands with our experience and state of the art facilities. We're driven by the desire to make your event memorable and successful.