's-Hertogenbosch is the perfect off-the-beaten-track destination to host a meeting or event. It is a charming and accessible city, where history and modern architecture go hand in hand. With event space for up to 2.000 delegates and a variety of meeting venues and hotels 's-Hertogenbosch has it all.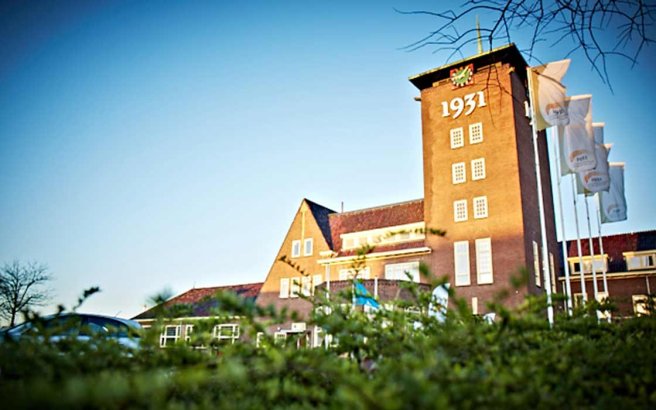 Two largest venues can host up to 2.000 delegates each
Additional venue with capacity for 1.200 attendees in close vicinity
Total number of hotel rooms 1.020
Meeting in the 's-Hertogenbosch
Number of 3* hotels: 4
Number of 4* hotels: 6
Total number of hotel rooms in 's-Hertogenbosch : 1.020
The largest venues in 's-Hertogenbosch are NH Conference Centre Koningshof and 1931 Congress Centre Brabanthallen, which is actually a National Monument. Each venue has capacity for up to 2.000 delegates.
Before and after your meeting in 's-Hertogenbosch
's-Hertogenbosch is a city that is perfect to be discovered on foot. Walk from the historic city centre to the modern Paleiskwartier, which is one of The Netherlands' architectural highlights. Visit one of 's-Hertogenbosch's many museums and enjoy the famous works of Jheronimus Bosch or Vincent van Gogh. From historical to contemporary art, from young artist to renowned designers – you will find it in the city's museums. And if you are feeling very active, you can climb 's-Hertogenboschs' icon, the majestic St. John's Cathedral, for a glorious view of the city. Get more inspiration about what to do after your meeting in 's-Hertogenbosch.
Escape the city life and breathe nature
And if you want to escape the city life after your meeting, 's-Hertogenbosch offers plenty of open space, nature and relaxation in Het Bossche Broek, a beautiful piece of nature. From here you also get a beautiful view of the city's skyline including St. John's Cathedral.
Want to know more about organizing your meeting or convention in 's-Hertogenbosch? VisitBrabant Convention Bureau is looking forward to hearing from you.