's-Hertogenbosch is known for its hospitality and unique Burgundian culture. It is also a city of many contrasts. From history and culture to modern art and nature, 's-Hertogenbosch provides the perfect environment for any type of meeting or event.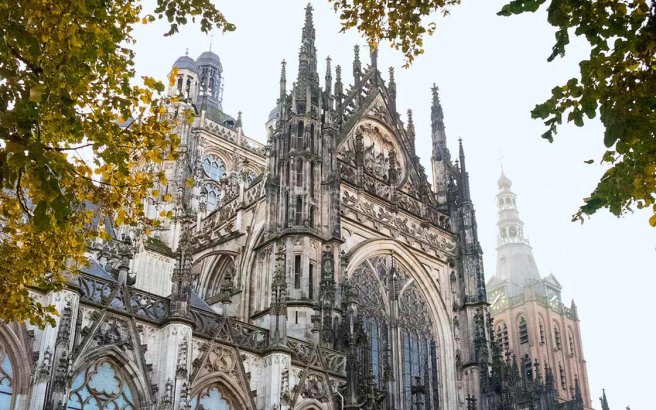 Fortified city with modern architecture
Largest meeting venue 1931 Congress Centre Brabanthallen is a national monument
Great variety of venues and accommodations
Meeting and convention destination 's-Hertogenbosch
's-Hertogenbosch may be one of the less known Dutch meeting destinations, but it truly offers everything to host a great event – no matter the size. The charming historic city is very accessible and offers a variety of unique meeting venues. The most notable event venue is 1931 Congress Centre Brabanthallen, a National Monument, which offers meeting space for up to 2.000 delegates. 's-Hertogenbosch is a place where old meets new, hospitality meets Burgundian culture and art meets nature. Perfect ingredients for a well-rounded event. 's-Hertogenbosch offers 1.020 hotel rooms.
Burgundian culture
Hospitality and food are two of the top criteria that delegates rate and remember. Two criteria that are a given in 's-Hertogenbosch. The city is known for its Burgundian culture. In the city centre alone there are three popular restaurant areas: the Uilenburg, the Korte Putstraat and the Parade. Treat your guests to low key local specialties or an unforgettable high-end dinner. The options are endless and the experiences memorable.
Province of Noord-Brabant
's-Hertogenbosch is centrally located in The Netherlands in the province of Noord-Brabant. In addition to 's-Hertogenbosch itself, the province offers variety of venues and accommodations for hosting corporate meetings and events. Noord-Brabant is renowned for its hospitality, friendly people, gastronomy, charming towns and beautiful scenery. The event and incentive opportunities are truly endless, making it the perfect region to host your next meeting or event.
Are you ready to plan your meeting or event in 's-Hertogenbosch? Or do you have specific questions about 's-Hertogenbosch as meeting destination? Contact VisitBrabant Convention Bureau.