Congress by design
326 Views
Congress by design is an independent, state-of-the-art PCO (professional congress organizer) serving a wide range of organizations, including universities, corporations, associations and governmental agencies. We support organizers of national and international meetings, both large and small.
Congress by design covers all areas of congress management in a highly professional way, while building and maintaining close personal interactions with you, our client. We take care of the design, preparation, implementation and management of your meeting, while you may focus on the content of your event, your delegates, your sponsors, and the educational or business aims you have defined.
Based in Harmelen (Utrecht) and Amsterdam, Congress by design is ideally situated to serve as the PCO for meetings held in The Netherlands. However, we also support organizers of meetings outside The Netherlands.
Services
Congress by design offers the complete range of PCO services, from developing the very first plans or a bidbook through the complete management and execution of the final project. Throughout the entire process, our (senior) project manager will be your primary point of contact at Congress by design, and the professional you can rely on in an area that may be unfamiliar to you.
During our initial contacts, we will inventory your aims for the congress, your requirements and special needs, and help you develop a comprehensive project plan and budget, covering all aspects of the congress or meeting at hand.
Congress design: based on your ideas and requirements, we help you develop the optimal meeting architecture, select the most appropriate location/venue, technical support and meeting date(s), identify potential speakers, moderators, and target audience.
Financial management: we assist in developing the project budget, funding, sponsoring acquisition and monitor income and expenses on an ongoing basis; at the end of the project we prepare a detailed financial report.
Logistics: e.g., hotel reservation, travel and transportation arrangements, catering, audiovisual support, exhibition planning and management, congress materials, speaker management, and print materials.
Promotion and marketing: define the optimal mix of promotional activities and execute these activities; e.g., website design and content management, congress calendars, mailings, advertisements, social media, email campaigns, and press releases.
Delegate registration: set up and manage online delegate registration, collect registration fees, communication with registered delegates, registration desk on-site.
Social program: develop and manage a social program meeting the interests and preferences of your delegates, incuding diners, receptions and excursions.
Scientific and educational support: online abstract management, print and online publication, program development, accreditation of edcuational programs.
Biomedical consultancy: Congress by design provides the unique service of content management of biomedical meetings using in-house academically qualified resources. This service includes medical writing and editing, abstract review management, abstract scheduling, speaker management, publication management, as well as targeted sponsoring and grant acquisition. 
Congress by design is a member of IAPCO, ICCA, GMIC and MPI.
We would welcome the opportunity to present Congress by design to you in more detail.
For more information please contact
Congress by design
Nicolette van Erven
PO Box 77
3480 DB Harmelen
The Netherlands

Tel.: +31 (0)88 089 8101
Fax: +31 (0)88 089 8109
E-mail: [email protected] 
Internet: www.congressbydesign.com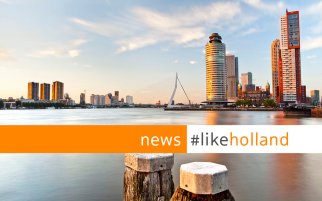 Our Holland Meetings newsletter will keep you informed about the latest news and best meeting deals and give you inspiring ideas for your next meeting in Holland!
Subscribe