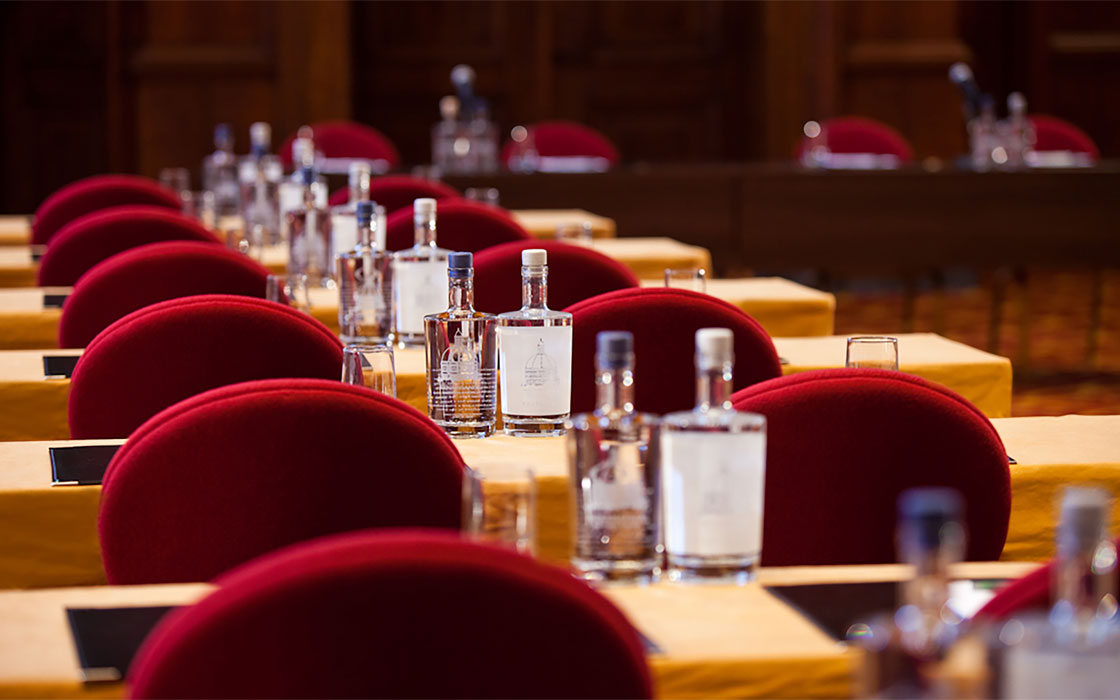 Photo: © Renaissance Amsterdam Hotel
Netherlands Venue Finder
For event planners it is important to easily search for and book the perfect venue for their event. That is why we teamed up with Meetingselect, who offers one of the largest corporate booking tools in the world, to create the Holland venue finder.
Easily search for, compare and book your venue
Complete overview of all Dutch meeting hotels, convention centres and venues
Our preferred partners show up first in relevant searches
Added value
The Holland Venue Finder offers a complete overview of all Dutch meeting hotels, convention centres and special venues. Meetingselect offers the best venue sourcing system in Holland and beyond making the Holland Venue Finder the only venue booking tool you need. In addition to providing access to the complete Dutch market, our preferred partners are highlighted during relevant searches. You will recognize them by the Holland logo with the orange tulip. The Holland Venue Finder also offers access to all additional meeting services that Meetingselect offers.
Find your meeting venue in Holland
Start by entering a keyword below and click on 'Search venues'. You can also leave the search box empty and click 'search' to get an overview of all Dutch meeting hotels and venues. Please note that your search results will open in a new window, so please make sure to allow pop-ups from our website
How it works
The Holland venue finder is an easy to use tool. Simply enter relevant key criteria for your search, such as a city, region, arrival & departure date or event size, or select from numerous criteria, such as number of meeting rooms, seating capacities, dedicated exhibition space, review score or more. You can also adjust your search results by narrowing or extending the search area.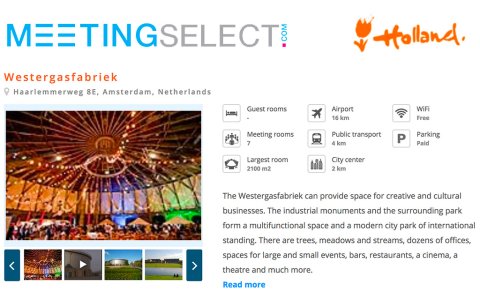 Latest news & best meeting deals
Our Dutch Meetings newsletter will keep you informed about the latest news and best meeting deals and give you inspiring ideas for your next meeting in the Netherlands!