Naturkonfetti i Amsterdam
Naturkonfetti i Amsterdam
April 1, 2016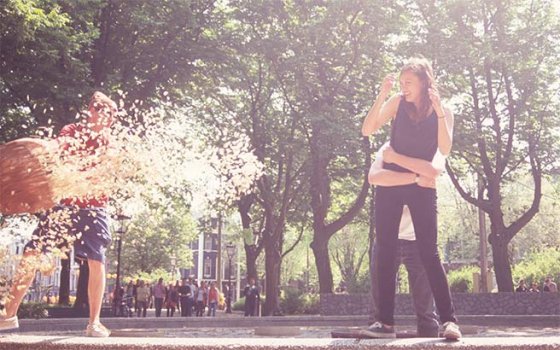 Langs med kanelene i Amsterdam vokser mange vakre almer. Nå hyller innbyggerne trærne med en egen festival, Spring Snow Festival, som begynner den 21. april. Almene har definert byen i flere hundre år, og ingen andre steder i verden kan man se så mange almer som her. Over 75 000 av disse trærne skaper liv ved kanalene og bringer den grønne naturen rett inn til Amsterdams bykjerne. Når de fjærlette frøene seiler avsted som trærnes naturlige konfetti og danner store skyer langs fortauene, kaller hollenderne det for "vårsnø".
Det er bare å samle sammen litt vårsnø og delta i festivalen! Almveien er en 8 km lang vei der almene står tett, og det er her festlighetene finner sted. Dette lar oss se Amsterdam på en helt ny måte, nemlig som trærnes by. Turen gjøres utmerket til fots, eller hvorfor ikke ferdes som man gjør i Holland, nemlig på sykkel? Fra Amsterdam Noord tar man seg over vannet til hovedstadens østlige del, helt til Hortus Botanicus, en av de eldste botaniske hagene i verden.
Med inspirasjon fra almene, har byen også fått lansert sin egen parfyme. Parfymen har den naturlige duften av almenes trevirke og løv. Eau d'Amsterdam, Scent of the Canal Trees. I tillegg til dette, har festivalen også sitt eget godteri: Springsnow Candy.