Pers
New exhibition at Villa Mondriaan
Feb. 26, 2020
From March onwards, the Villa Mondriaan museum will show a new horizon alongside the early work of Piet Mondrian.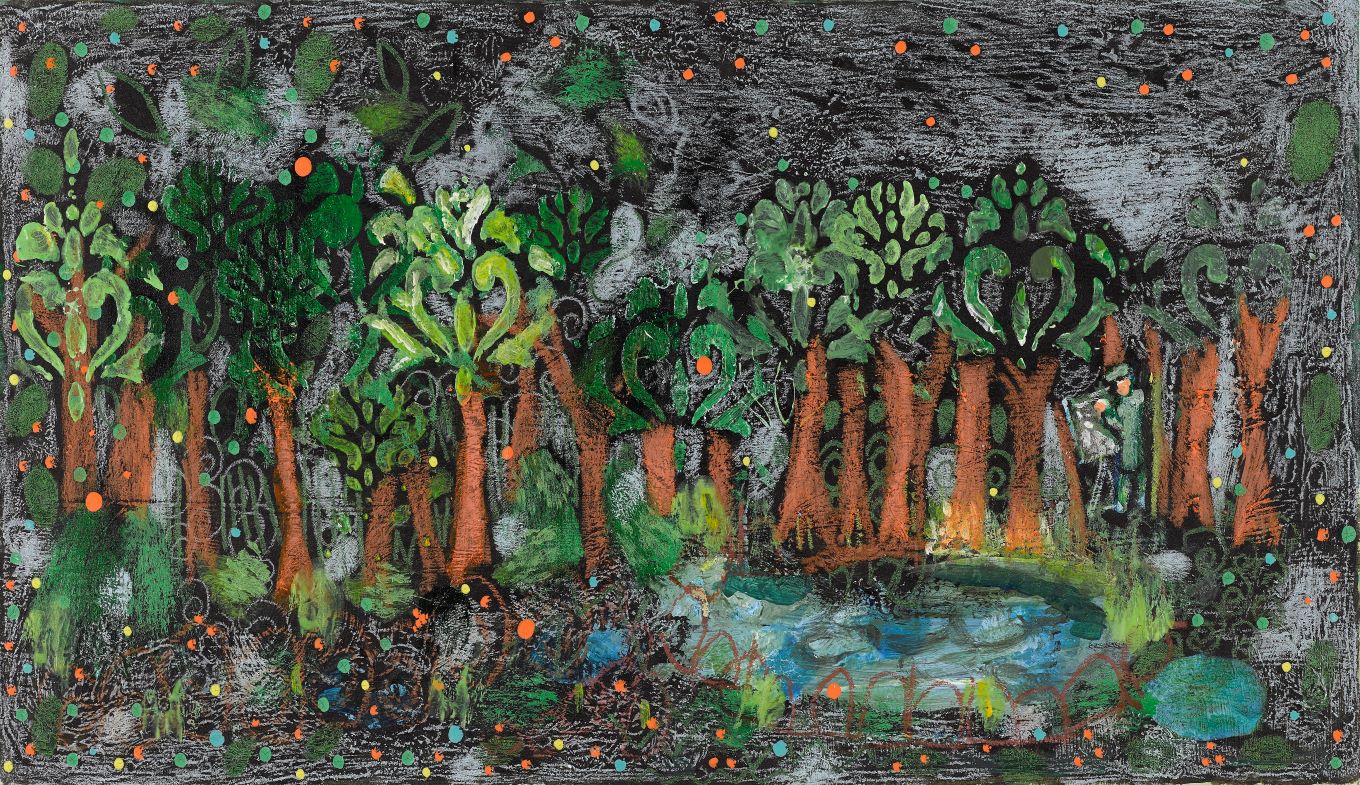 With their art, Paul Kooiker, Rob Birza, Anne Feddema and Richard Hutten each give their own view on ​​art as a form of human expression. Horizon shows a new exploration of perspective, on view from 6 March to 20 September. For the first time, Villa Mondriaan will give three contemporary artists and a designer control of all its exhibitions rooms. They each have their own space to show one art series and let visitors experience their work. Although the artists see Mondrian as an important example, their art shows nothing of Mondrian's primary colours or black, white and gray lines.
Paul Kooiker (1964) incorporates many different subjects in his series Eggs and Rarities. The complex whole of subjects covers many photographic genres, but tells little about what is depicted. In its multitude, the series is an encyclopedia of life. Kooiker's photos are sometimes recognizable and intimate, and sometimes abstract. The photos seem to give the viewer an insight into the private life of Kooiker.
Rob Birza (1962) uses time and space in the Arco pavilion with his Systems in Warped Space. A straight line may seem straight, but how do you know it certainly is? If you send a line straight up out of your head into space, it will end up in the back of your head. Birza plays around with the illusion of space.
For the first time in a great while, new work by Anne Feddema (1961) is displayed in a museum. In Villa Mondriaan, Feddema shows that he finds abstraction not in shapes, but in the infinite palette of colors.
Richard Hutten (1967) fully embraces the conventions of design with his No sign of design furniture. It is sleek and functional, but not entirely without humor. He incorporates architecture in his design or plays with three-dimensionality, which results in comic but clear design.
With his designs Hutten likes to engage with cultural phenomena. His representation of Miffy for the Nijntje Art Parade project shows how he mixes an artistic concept with his playful humour.