Photo: © StudioVollaersZwart via Rotterdam Make It Happen
Pers
Rotterdam gets ready for Eurovision
May 10, 2021
The Eurovision Song Contest will take place in Rotterdam on 18, 20 and 22 May, in an adapted form. The celebrations will of course be different this year but we hope to highlight the initiatives being taken in the city and the elements of the contest that can be enjoyed from home. Rotterdam still looks forward to engaging with fans from across the world.
Eurovision Village
The virtual doors of the Online Eurovision Village are open to visitors from around the world from 15 - 23 May. This online platform is the world's first virtual version of the Eurovision Village that was originally planned near the Markthal in Rotterdam. Fans and viewers can immerse themselves in the 3D world of the Eurovision Song Contest 2021. It features live concerts by international and Dutch artists such as Johnny Logan and Afrojack.
#SWINGALONG
For those who can't come to Rotterdam, we have created a virtual dance challenge #SWINGALONG. Watch the tutorial and make use of the 360-degree Rotterdam filters for Instagram and TikTok. The best and most sensational videos will be projected onto the World Port Centre.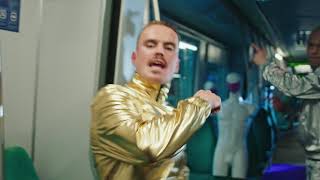 Video Eurovision Song Contest
ABBA traffic light
Crossing the street has never been so much fun. The world's first swinging traffic light can be found in Rotterdam. In honour of Eurovision, the traffic light in front of host venue Rotterdam Ahoy plays ABBA's hit song 'Waterloo' when the light turns green. City Program The City Program aims to involve as many locals as possible in the festive spirit of Eurovision. Highlights include the online world premiere of the British Eurovision musical Let Me Be the One and a runway and lip-sync battle live from music venue BIRD. City carillonneur Richard de Waardt will play songs from all of the participating countries from the carillons of city hall and the Church of St. Lawrence.