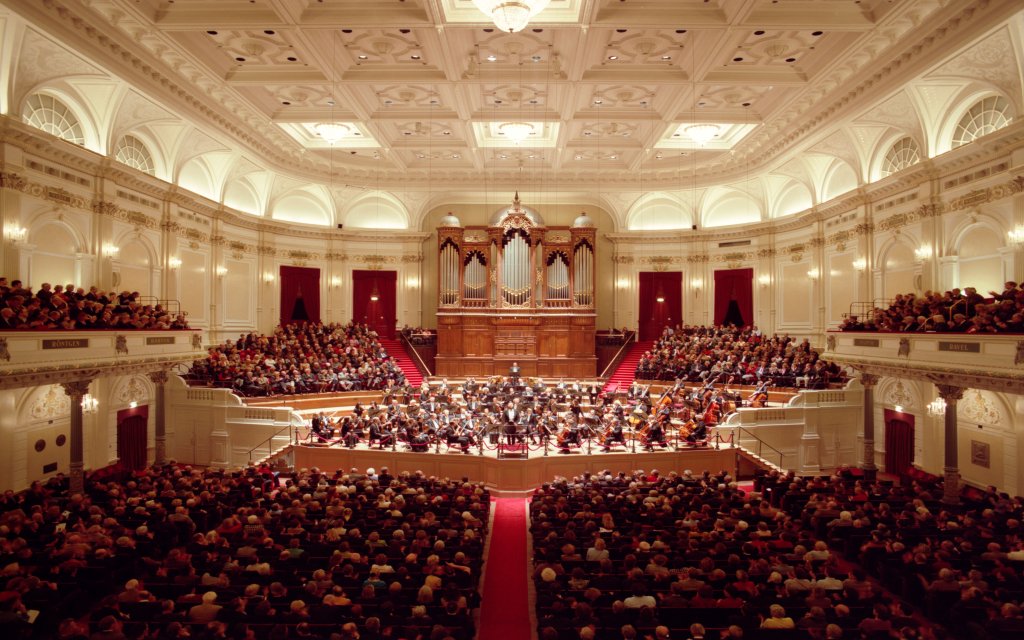 The Royal Concertgebouw in Amsterdam is considered one of the most important concert halls in the world because of its unparalleled acoustics and broad, high-level programming.
World-class acoustics
Home to one of the world's best orchestras
Concerts feature a diverse selection of musical genres
Turning East: The Concertgebouw looks to the east
From the start of the 2017-2018 season, the Royal Concertgebouw is augmenting its wide-ranging programming with music from the Middle East. A six-day festival is taking place end-November with a major role for music and artists from the Maghreb region deep in the Orient. During two SOUK evenings, well-known Arabian celebrities will perform together with the Netherlands Chamber Orchestra. Turning East is the start of a new tradition in which music from the Middle East will receive a permanent place in the Concertgebouw's Programming during the forthcoming seasons.
Collaborations
On the 1 July 2017 Arthur and Lucas Jussen open the 29th edition of the Robeco SummerNights with the Concerto for Two Pianos by Poulenc, accompanied by Radio Philharmonic Orchestra. Classical, film, pop, jazz and world music will be performed by classical celebrities such as Renée Fleming, Janine Jansen and Jean-Yves Thibaudet during a season of 86 concerts this summer. Through Robeco SummerNights, Robeco and the Concertgebouw aim to bring musical traditions to life in an innovative way and make them accessible to everyone. More information can be found on www.robecosummernights.nl.