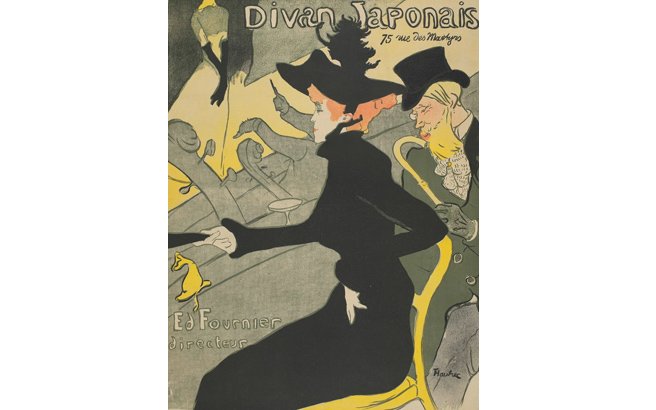 Exhibitions opening in spring 2017 include
The thrilling diversity of cultural life in Paris at the end of the 19th century
Forest depictions by dedicated artists that created realistic paintings of the woods
A major exhibition illustrating the undeniable artistic interaction between Dutch artists and artists working in France
Prints in Paris 1900: From Elite to the Street
3 March – 11 June 2017
A major show of the museum's own fin-de-siècle prints, one of the finest of its kind in the world. The prints are shown together with paintings, period photographs, collector's furniture and decorative objects, thus taking the visitor on a sensation-filled journey through the cosmopolitan life of the French fin de siècle (1890-1905).
Into the Woods: Van Gogh, Rousseau, Corot
7 July – 10 September 2017
Van Gogh's paintings will be shown alongside French artists that favoured motifs such as trees, vegetation and the play of light and shade on the foliage and the ground. Van Gogh sought to depict the forest in such a way 'that one can breathe and wander about in it — and smell the woods'.
The Dutch in Paris: Breitner, Van Gogh, Mondriaan
13 October 2017 – 7 January 2018
This exhibition illustrates the undeniable artistic interaction between these Dutchmen and artists working in France, such as Pablo Picasso and Claude Monet. The Dutch in Paris will trace this exchange of ideas and show the result of such cross-fertilisation and its consequences for Dutch and French art.