Accommodations in Friesland
Accommodations in Friesland
Friesland is the perfect province to visit during your vacation. In Friesland, you will find various accommodations. In Leeuwarden you can sleep in the cells of an old prison. Alongside the lakes, you will find vacation resorts by the water, and situated throughout Friesland you can find various B&Bs and special hotel rooms
Hotels in Friesland
The characteristic hotel Grand Hotel Plaza is situated in the 18th-century building. It has modern rooms, a luxurious wellness center and its own garden with an outdoor café.

Leeuwarden, Friesland

Check availability

You can stay in this cozy hotel next to the Sneeker Waterpoort and nearby the Sneek train station. The hotel itself has a Grand Café, but there are also various cafés and restaurants nearby you can visit.

Sneek, Friesland

Check availability

'Zeezicht' means 'sea view', and here you can enjoy a beautiful view of the Wadden Sea and the Harlingen harbor. The train station and the ferry to the Wadden islands of Vlieland and Terschelling are within walking distance.

Harlingen, Friesland

Check availability
Unique accommodations in Friesland
Holiday homes in Friesland
This recreational farm has space for a maximum of 16 persons and is accessible to people with disabilities. An ideal accommodation for groups. You stay in the middle of nature, but beautiful little towns and villages are not far away.

Wons, Friesland

Check availability

This manor is just outside of Stavoren, in the middle of nature. It is fully equipped, and even has a sauna and its own jetty.

Stavoren, Friesland

Check availability

Do you love nature? In this vacation home, you stay in the middle of the forest of the Frisian Gaasterland. From here, you can go on beautiful hikes and bicycle tours, but you can also visit old towns alongside the IJsselmeer.

Oudemirdum, Friesland

Check availability
Special Bed & Breakfasts in Friesland
Visit Friesland
With its monumental mills, beautiful national parks, landscapes and lakes, Friesland is worth a visit. The typical Frisian villages and Leeuwarden, its buzzing capital, are also highly recommended.
Holiday resorts in Friesland
This vacation resort is the place to be for water sports enthusiasts. You will have your own berth for a boat that you can rent at the site.

Wymbritseradiel, Friesland

Check availability

This bungalow park is situated in a quiet area and has various houses for 2 to 6 people. The houses are fully equipped, and the site has various facilities, such as a playground and children's pool.

Westellingwerf, Friesland

Check availability
Search for your holiday home
Check out our extensive offers.
2000 holiday homes throughout Holland.
On the coast, in a natural environment or near cities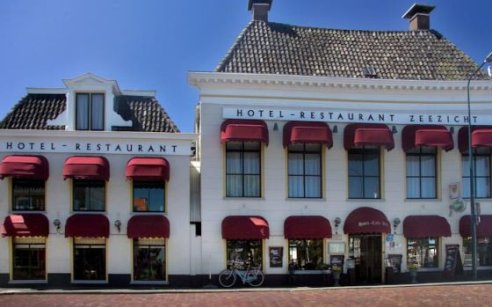 View the broad offer of hotels, B&Bs and apartments in and around Friesland. Enjoy the versatile destination of Friesland with its beautiful nature, museums and water sports activities. You can also discover Friesland by bicycle with the many bicycle routes that run through Friesland.
View the offer