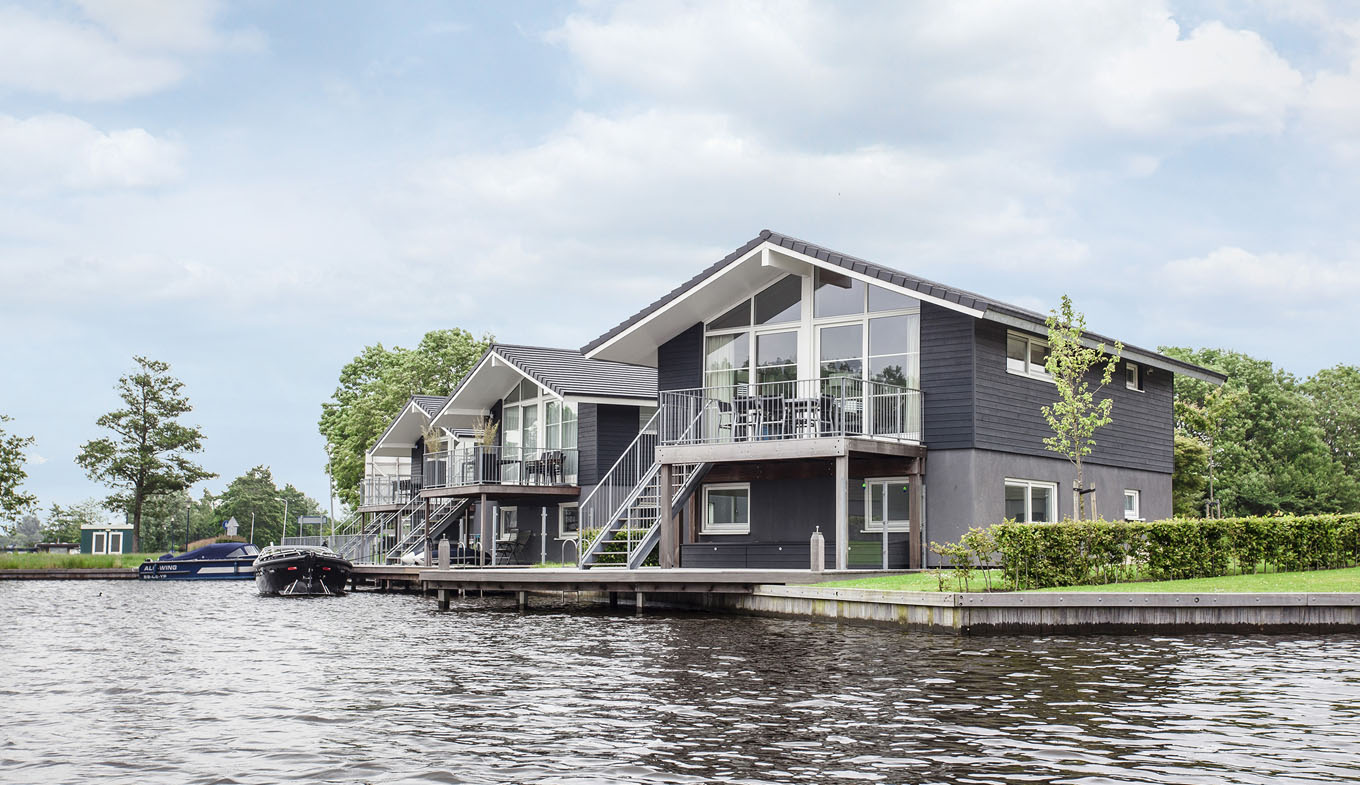 Photo: © Landal GreenParks
Accommodations in Friesland
Friesland is the perfect province to visit during your vacation. In Friesland, you will find various accommodations. In Leeuwarden you can sleep in the cells of an old prison. Alongside the lakes, you will find vacation resorts by the water, and situated throughout Friesland you can find various B&Bs and special hotel rooms.
Visit Friesland
With its monumental mills, beautiful national parks, landscapes and lakes, Friesland is worth a visit. The typical Frisian villages and Leeuwarden, its buzzing capital, are also highly recommended.
Unique accommodations in Friesland
Spend a night in prison
Get your own alibi and spend a night in the Alibi Hostel where the former cells have been transformed into sleeping quarters.
Spend the night high above ground
The water tower hotel in Nes offers suites at an altitude of 41 metres. Equipped with all the luxury you can imagine and a beautiful panoramic view.
Spend a night in a wine barrel
Ever woken up in a 15,000 litre wine barrel? You can at Stavoren! A truly unique accomodation for two.
Special Bed & Breakfasts in Friesland