Group accommodations in Holland
Want to go on a holiday with the entire family? Enjoy Holland with a group of friends or several families? We offer various group accommodations throughout Holland. Will you choose a farm in Friesland, a big holiday villa by the sea, or perhaps a stay on a big ship with the entire group? Now that will be fun!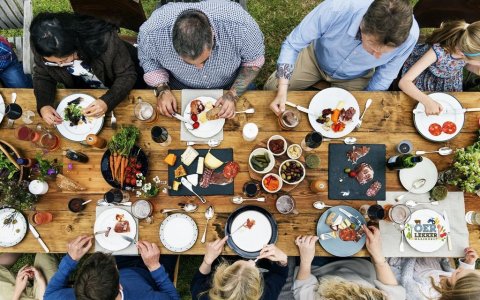 Group holidays
Whether you are going on a holiday with a big group of friends or several families, there is always a group accommodation that meets your requirements. From modest to luxurious, from small-scale to gigantic, the wide selection of group accommodations include a great spot for every group. There are even holiday homes suitable for more than fifty people!
How about spending your nights at a historical farm castle, relaxing on the water on a ship, or enjoying the luxury environment of a villa? Whether you prefer the beaches in Zeeland, the dunes of Texel, or pleasure-loving Limburg, we have selected our favorite group accommodations for you.
Selected for you
In the center of the dunes near Bergen aan Zee. Suitable for multiple families.

Check availability

Enjoy the beautiful view and babbling water around you.

View the offer
Search for your holiday home
Check out our extensive offers.
2000 holiday homes throughout Holland.
On the coast, in a natural environment or near cities