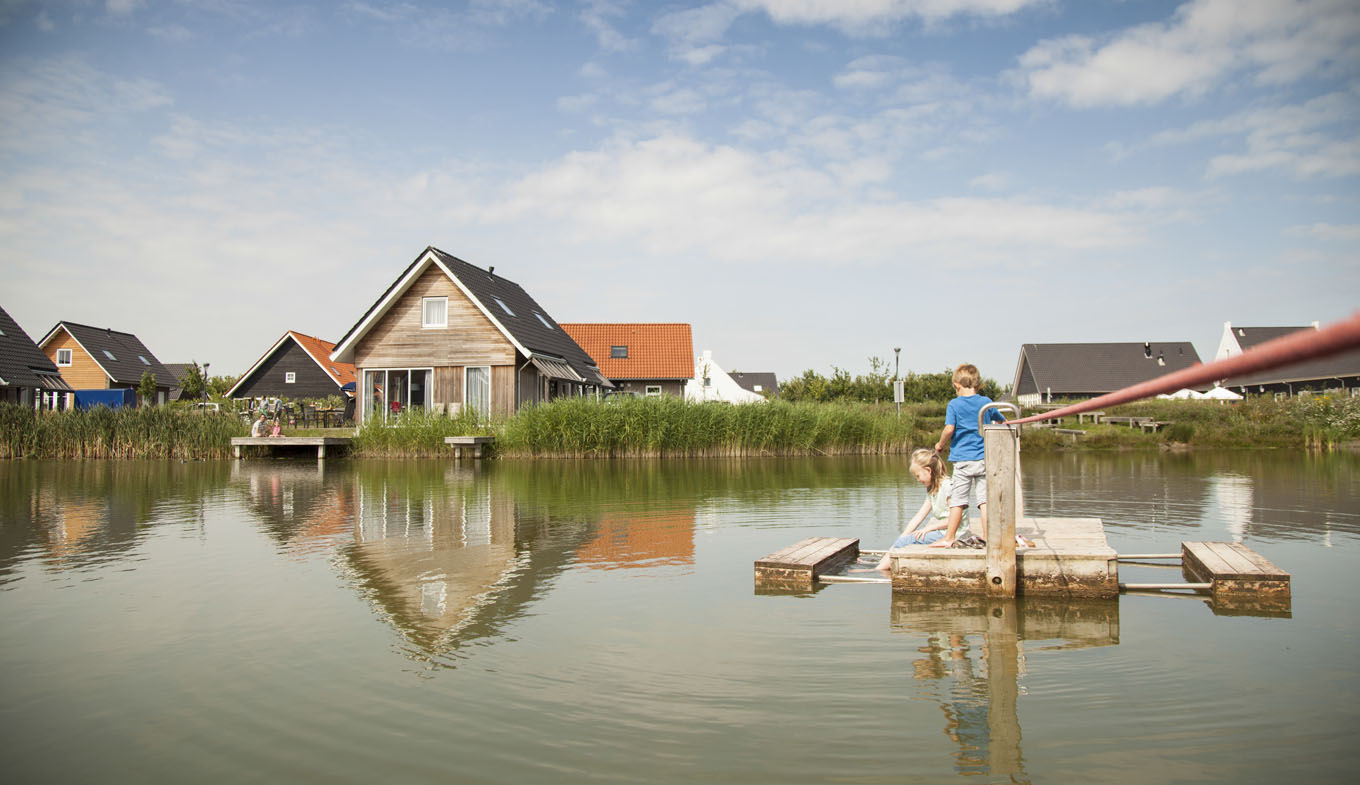 Photo: © Landal Greenparks
Holiday homes
Are you looking for a holiday accommodation in Holland? Go to holland.com. We know the best places to go and the most comfortable homes away from home. We collaborate with a renowned partner. Have a look at our holiday offering and book your accommodation here!
Belvilla
Belvilla offers holiday homes all over The Netherlands. All homes have been personally checked by Belvilla, you can book securely online and customer service is available 24 hours a day. Find you holiday home at Belvilla!
Read more
Explore Center Parcs Holland
Go for endless walks on the most beautiful beaches and sleep in a holiday home surrounded by nature at Center Parcs Holland. Each park has its own unique characteristics and offers a range of accommodations, with adventure and entertainment for the entire family!
Read more
Rent your holiday home in Holland
What could be better than spending your holiday in a great holiday home in Holland? Whether you are searching for a holiday home by the sea or in a rural landscape, surrounded by nature or rather a bustling city, we have selected the best accommodations for a fantastic holiday in Holland for you. From the beaches of Zeeland to the life-loving province of Limburg and the Friesian lakes, find the holiday home that is perfect for you!
The best selection from our partners
Discover the best holiday homes from Belvilla, Center Parcs, and Booking.com. Spend your holiday in a Center Parks accommodation in a wonderful holiday park with subtropical pool paradise, a luxury holiday home from Belvilla, or a unique apartment via Booking.com.
Holidaying with your dog
Will you be bringing your dog on your holiday? There is always a holiday home that welcomes your faithful pet. Relax in a dog-friendly holiday home after a day of playing on the beach or in the forest. This way, you and your pet will both have a great time.
Stay in a holiday park in the Netherlands
There are holiday parks throughout Holland, most with their own atmosphere and theme. You can opt for a quietly located house in the forest or a luxury holiday home by the water. Some holiday homes even have a boat that you can use! In addition, Dutch holiday parks often organize fun activities for the entire family. You won't be bored for a minute.
Book your holiday accommodation
Popular holiday homes in Holland
The best holiday homes in the most beautiful holiday parks