Holiday homes
Are you looking for a holiday accommodation in Holland? Go to holland.com. We know the best places to go and the most comfortable homes away from home. We collaborate with a renowned partner. Have a look at our holiday offering and book your accommodation here!
Renting a holiday home in Holland
Would you like to enjoy your holiday in Holland in your very own comfortable holiday home? With our Holland.com partners, you can. Whether you want to stay on the coast, in a rural setting or the city, there is a wide selection for every preference and every budget. The houses are usually in beautiful spots and you will enjoy all of the amenities you have at home, or more.
Belvilla
The renowned Belvilla is one of our partners. They own every kind of comfortable holiday home on the coast as well as the rest of Holland. Near nature reserves, in big cities or on the coast, Belvilla lets you enjoy the feeling of being at home, wherever you are.
Holiday parks in Holland
There are holiday parks throughout Holland, most with their own atmosphere and theme. You can opt for a quietly located house in the forest or a luxury holiday home by the water. Some houses even have a boat that you can use! In addition, Dutch holiday parks often organise countless activities for the entire family. You won't be bored for a minute.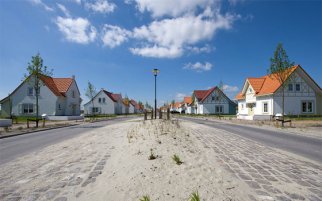 Would you like to stay on the Dutch coast? There are lovely holiday homes by the sea. Nearly every seaside town has a range of holiday rentals by the sea. Check out our selection of holiday homes by the sea here.
Read more
Search for your holiday home
Check out our extensive offers.
2000 holiday homes throughout Holland.
On the coast, in a natural environment or near cities
Book your holiday accommodation
Popular holiday homes in Holland
The best holiday homes in the most beautiful holiday parks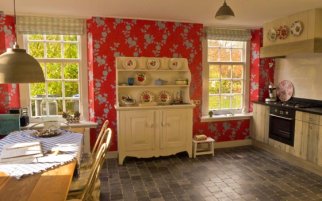 I tend to over pack for trips and my visit to a Belvilla holiday home was no exception. As I filled the car I had visions of my new neighbours laughing as I attempted to drag everything inside. What I didn't know was that those neighbours would be non-existent.
Read more
Why book with Holland.com?
We are the Holland experts
Wide variety of hotels and other holiday accommodation
We work with reputable travel companies
Book online directly and securly