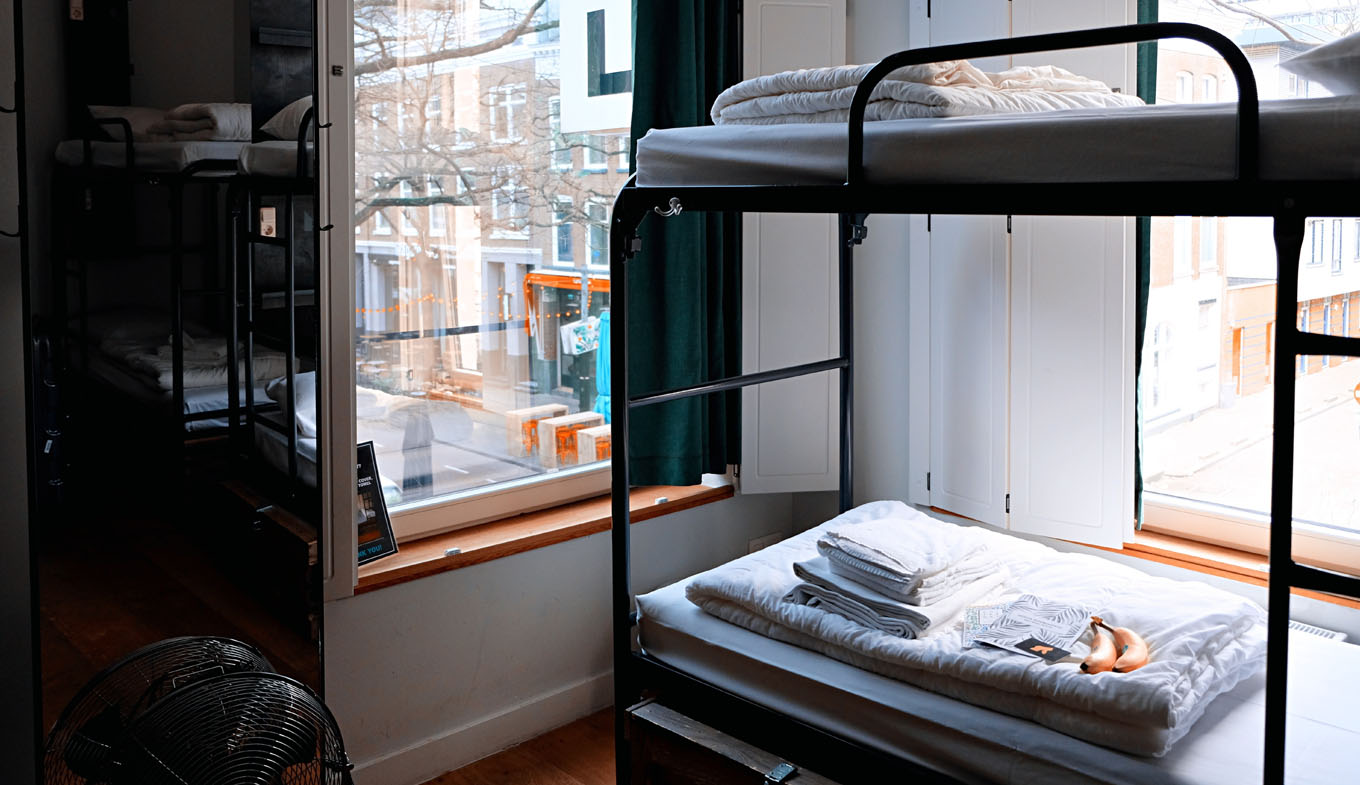 Photo: © Marcus Loke - Unsplash
Hostels in Holland
There are plenty of hostels in the Netherlands that offer reasonably-priced and comfortable accommodation. Originally hostels catered to the young only, but not many hostels stick to this old rule. These days, hostels welcome young as well as older guests.
Hostels
Hostels are especially good if you're spending a few days in a big city. Most hostels are located in city centers and are perfect as a starting point from which to explore the city.
Hostels are reasonably priced.
Most hostels are placed in city centers.
Inexpensive Accommodation
Accommodation in a hostel is reasonably priced, as you share the bathroom with others and sleep in dormitories. Actually, you just rent a bed, often a bunk bed. Most hostels also have rooms with private facilities. Some of the hostels have kitchen facilities for guests, so you're able to cook your own meals. Many hostels also serve affordable meals.
Amsterdam Hostels
Amsterdam is top of most people's lists when they visit Holland. Plenty come for the museums, galleries and arty boutiques but a lot come to party too. The unique waterways meandering through the city mean you'll have no trouble finding an Amsterdam hostel close to a canal. There are plenty of places to stay right in the heart of the bustling red light district but it's also possible to get out on the water and stay on a barge.
Other Holland hostels
Outside of the capital travellers might enjoy visiting the coastal towns. Haarlem is close to the popular Bloemendaal aan Zee, a favourite seaside spot of trendy Amsterdammers who visit the beach for sunbathing and extreme sports by day and party at the lively beach bars and clubs at night. You can crash at the nearby Stayokay Haarlem Hostel which has a picturesque spot on the banks of a canal.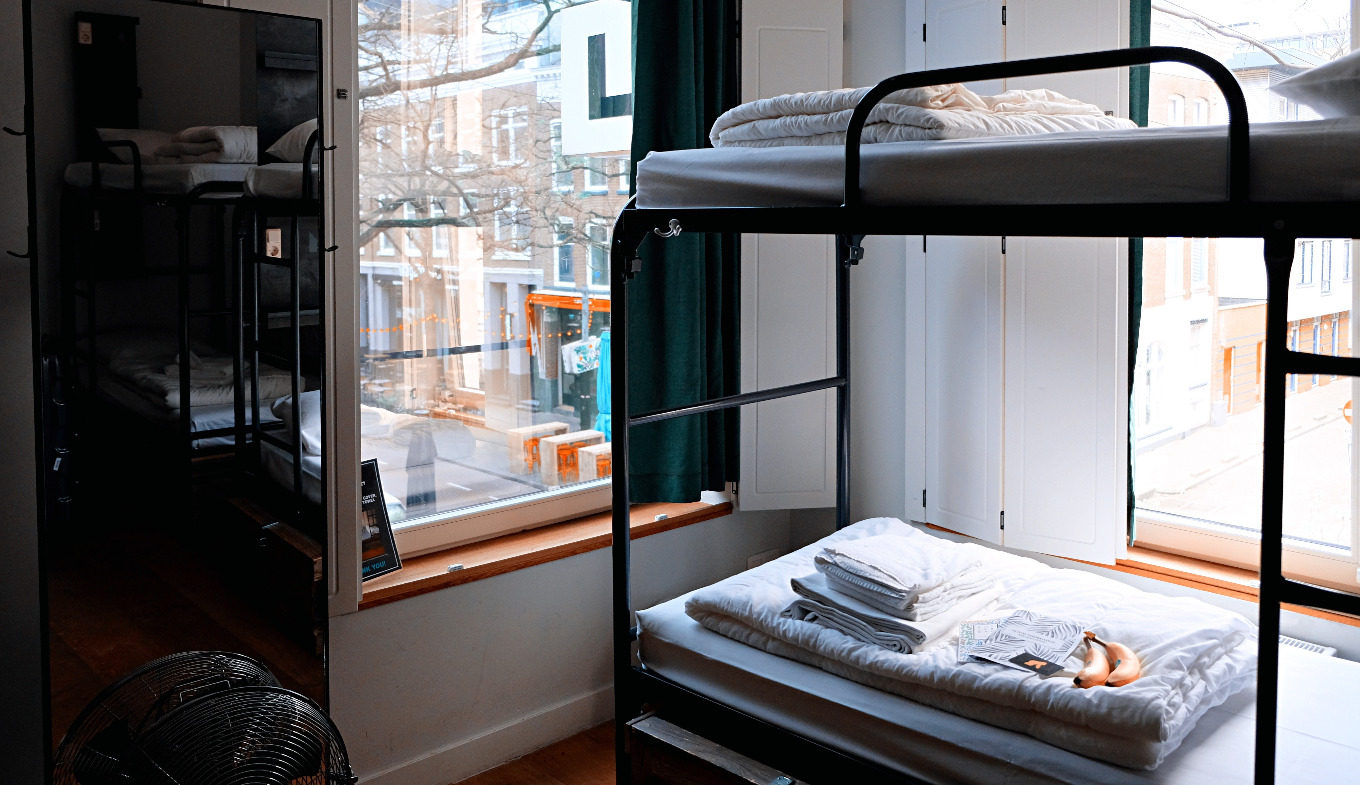 Hostels in Amsterdam
Discover the Dutch capital and book one of the many great hostels in Amsterdam here.
Budget hotels in Amsterdam
Featured budget hotels in Amsterdam