Special places you can spend the night
Your holiday will become all the more special if you're staying in a special place. We've listed a few special accommodations for you. From houseboat rentals to castle hotels.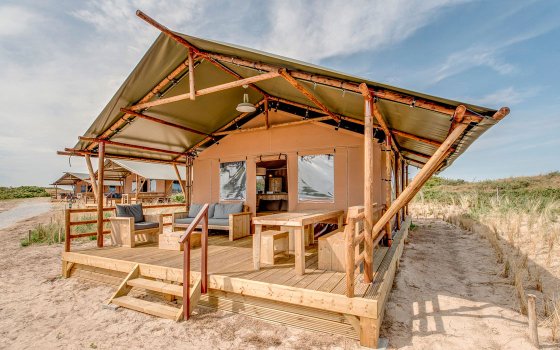 Unique accommodations in Holland
Experience the holiday of a lifetime at one of the carefully selected, unique accommodations. Relax and enjoy the expansive view from a lighthouse, seek out peace on a luxury houseboat, or move into your own treehouse surrounded by nature. Whether you want to spend the night by the sea, surrounded by nature in the Veluwe, or at a chic boutique hotel in the city, there is ample choice for everyone. Discover our selection!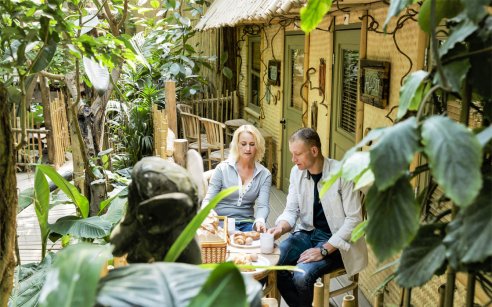 Book a family-friendly stay in unique accommodation at Center Parcs Holland.
Read more
Unique accommodations along the coast
Sleeping in a windmill
Hunsingo Windmill offers pet-friendly accomodations in Onderdendam at just 13 km from Groningen. There is free WiFi and a restaurant.

Onderdendam, Groningen

Check availability

Spend the night in an authentic windmill with sweeping views of the Dutch landscape. Ideal for both individuals and families or groups!

Wijchen, Gelderland

Check availability
Spend the night on the water
Spending the night up high
Spend the night in a former port crane at Crane Hotel Faralda. The luxury suites offer a fantastic view of the IJ river.

Amsterdam, North Holland

Check availability

Spend the night in your own treehouse with a hot tub? Who wouldn't like that! Surprise your children or enjoy a romantic weekend with your partner in this well-appointed treehouse.

Echten, Drenthe

Check availability
Special Bed & Breakfasts
Spend the night in a monumental farm

This 19th century farm represents the perfect chance to rest and relax in green surroundings. The farm boasts many authentic elements, but comes with all amenities, including an indoor private pool. Moreover, Oostwold is a perfect homebase for cycling and walking tours in the surrounding area.

Oostwold, Groningen

Check availability

Ready to discover the charm of the rural areas in Groningen? Spend the night at this former city hall of Grijpskerk and find a table on the shadowed terrace during the day. A great place for big groups!

Grijpskerk, Groningen

Check availability
Unique accommodations in Zeeland
Spending the night on a house boat
Spend the night in a houseboat on the Amstel river in the center of Amsterdam.

Amsterdam, Noord-Holland


Check availability

Sleeping on the water on a houseboat in the Amsterdam canals.

Amsterdam, Noord-Holland

Check availability

Wake up like a real Amsterdam local on this houseboat.

Amsterdam, Noord-Holland

Check availability
Spending the night in a design hotel
Unique camping sites in Holland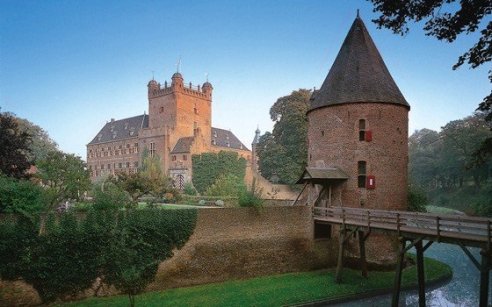 There is nothing more romantic: staying at a castle, enjoying the luxury and being surrounded by nature.
Read more
Frequently Asked Questions

Is spending the night on a beach allowed?

Sleeping on the beach in the Netherlands is prohibited. There are several accommodations on or near a beach where you can stay overnight.

Read more