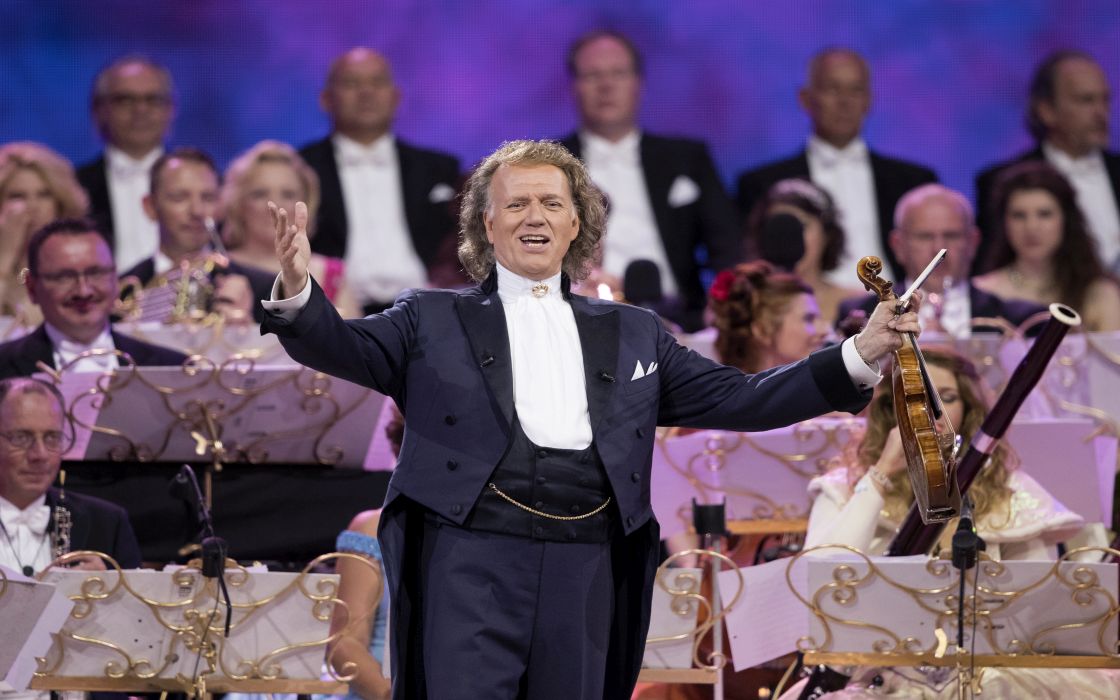 Photo: © André Rieu Productions
Events
André Rieu and the Johann Strauss Orchestra in Maastricht
July 7, 2022 - July 30, 2022, Maastricht
© André Rieu Productions

© André Rieu Productions

© André Rieu Productions
Concert on the Vrijthof
Each year, André Rieu puts together a grand ensemble at the Vrijthof in Maastricht. Complementing Rieu and his Johann Strauss Orchestra are unique performances by soloists and special guests.
Enjoy the joviality
The Vrijthof is known for its cozy atmosphere and large terraces. Take part in the festivities during one of the concerts and enjoy a wonderful summer evening full of dazzling waltzes, classical music, operetta and musicals. In short, an evening to remember!

Watch this video: André Rieu
Maastricht
Maastricht is one of the oldest cities in Holland and known for its many historic buildings and squares. During the summer, Maastricht is your perfect destination for a lovely city walk, a beautiful boat cruise along the Sint-Servaasbrug over the Meuse, and to unwind on one of the numerous terraces with a drink or two.
Accessibility
Maastricht is easily accessible from Maastricht/Aachen airport and is about an hour away from Eindhoven airport. You can also reach Maastricht comfortably by train. If you're by car, please take note of where you can and cannot park. In the city center, there's paid and limited parking on Mondays to Saturdays and on Sundays when the shops are open. Maximum parking time ranges from two to four hours, depending on location. Unlimited parking is possible in parking garages and outside the center. Cheap and unlimited parking is available on so-called 'Park and Walk' locations, just a 10-minute walk from the center. The walking routes to the center are properly indicated along the way.
Burgundian Maastricht
In addition to beautifully historical highlights and a wide variety of shops, Maastricht is also known as the most Burgundian city in Holland. Discover the best restaurants or visit the vineyards of Maastricht.
Upcoming events
Through Mar. 6, 2022
Dordrecht

Through Jan. 23, 2022
Amsterdam

18 Dec. 2021

Through Mar. 6, 2022 Canceled
Zwolle
Discover what events you can visit in Holland. The calendar shows the best festivals each month.