Try Hollandse Nieuwe herring and enjoy the festivities on Flag Day or, as the Dutch call it, Vlaggetjesdag.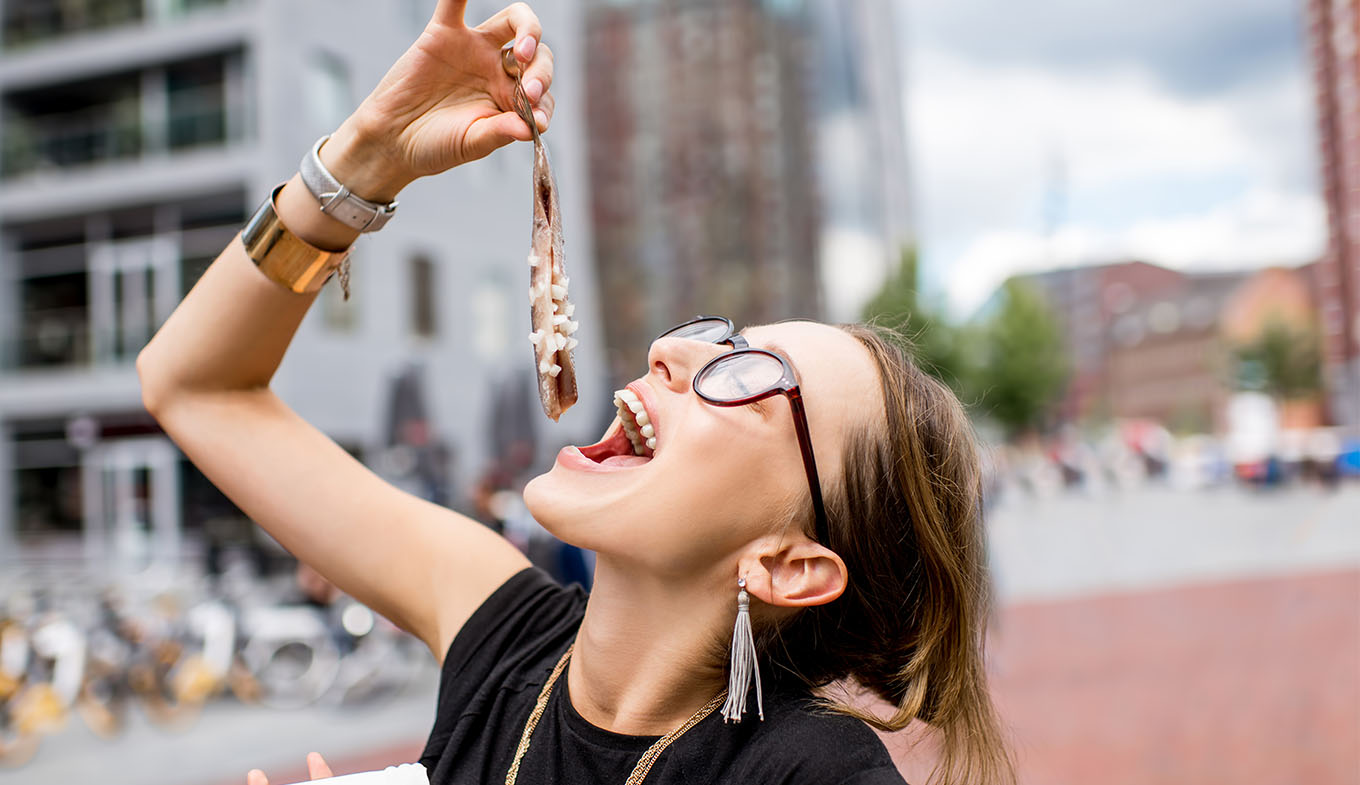 Celebrate the first herring catch of the year with a wonderful festive programme in Scheveningen.
Discover old Dutch crafts and see the beautiful fishing boats in the harbour of Scheveningen.
Vlaggetjesdag is accessible free of charge.
Flag Day in Scheveningen is one of the biggest street festivals in The Hague. The flags in the spa town of Scheveningen flutter in the wind, music can be heard everywhere and even the youngest inhabitants wear traditional attire. The new herring catch of the year is celebrated on Flag Day. The Hague comes to the coast in droves to taste the first 'New Dutch' of the season.
New Dutch
The 'New Dutch' herring is caught between mid-May and the end of June. Earlier than this the herring is too lean; later than this it is too fatty. The first catch of the season is brought in to shore on Flag Day. The first cask is sold at auction and the profit is donated to charity.
Scheveningen festival programme
Although the herring catch is the occasion of the festival, there is more on the programme than sampling fish during this event. Festival-goers can participate in Old Dutch children's games, sing along with popular artists, tour boats, listen to bands and check out traditional handicrafts. And, of course, you can also watch all the happenings from one of the many terraces for which Scheveningen is known.
Flag Day is a free event that is held every year in June.