When you think about Holland, you probably envision windmills, wooden shoes and ...tulips. Huge fields, split up into strips filled with bright tulips, daffodils and hyacinths in the most wonderful colours. Come enjoy them this spring in the
flower-bulb region
around Leiden!
Colour your spring!
When the flower bulbs are blooming, this may well be the most colourful region in the world. It starts with crocuses, followed by tulips, daffodils and hyacinths from the end of March to the end of May. In late summer gladiolas, dahlias, carnations and asters make for a second explosion of colours in the area around Lisse, Hillegom and Sassenheim.
Visit Keukenhof
If you are visiting the flower-bulb region in spring, we warmly recommend visiting Keukenhof. The beautiful Keukenhof estate, which dates from 1642, boasts a 32 hectare park filled to overflowing with gorgeous flower bulbs. Find yourself surrounded by over seven million flowers, explore the lovely pavilions and visit some interesting exhibitions.
Flower parade
The Dutch use their daffodils, hyacinths and tulips to create the most imaginative floats, as you will see at the annual flower parades. The most fantastic flower creations float by during the flower parades organized throughout the country from spring through fall. The parades are made up of spectacular floats decorated and covered with hundreds of different flowers.
Amsterdam flower market
If you really love flowers, you should definitely visit the Amsterdam flower market. It can be found on the Singel, between Koningsplein and Muntplein squares, and consists of a number of boats floating on the Singel canal. This tradition started in the time that flowers were brought into the city by boats every day.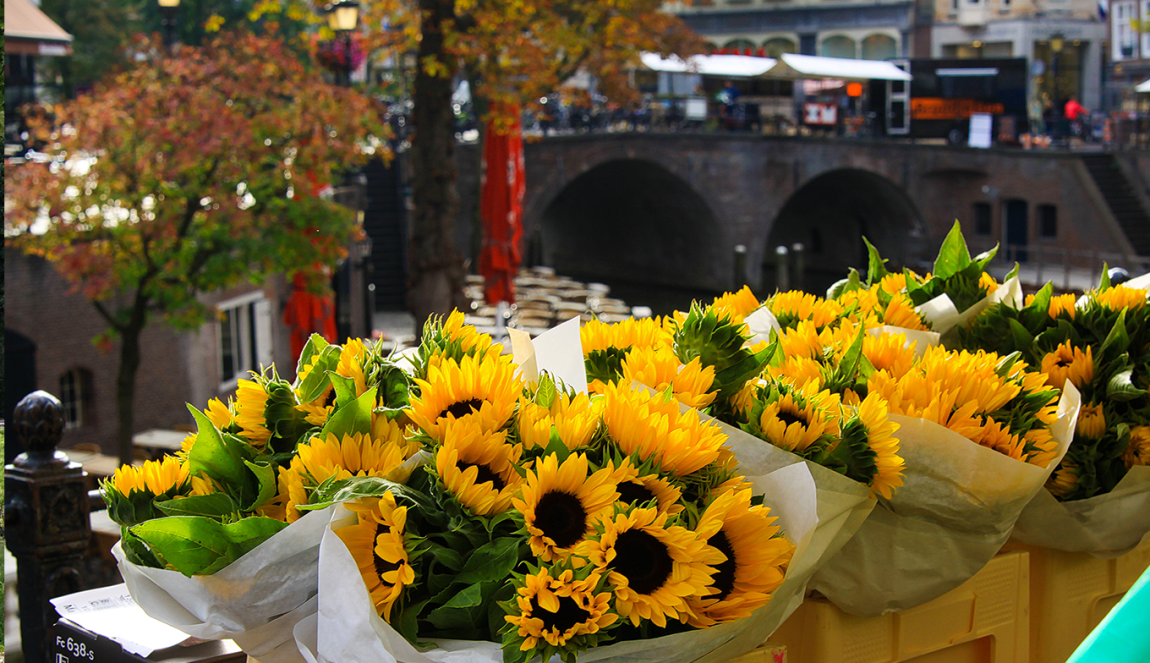 Holland is known as the largest flower shop in the world; the Dutch take their flowers seriously, and not just the tulips.