Update: Unfortunately the Eurovision Song Contest 2020, which would be held in Rotterdam Ahoy on 12, 14 and 16 May, is cancelled. Based on the measures taken by the Dutch and foreign governments, the EBU (European Broadcasting Union) has decided that the Eurovision Song Contest 2020 cannot take place. The importance of the health of artists, employees, fans and visitors, as well as the situation in the Netherlands, Europe and the world is the reason for this decision by the EBU. For more information please visit eurovision.tv.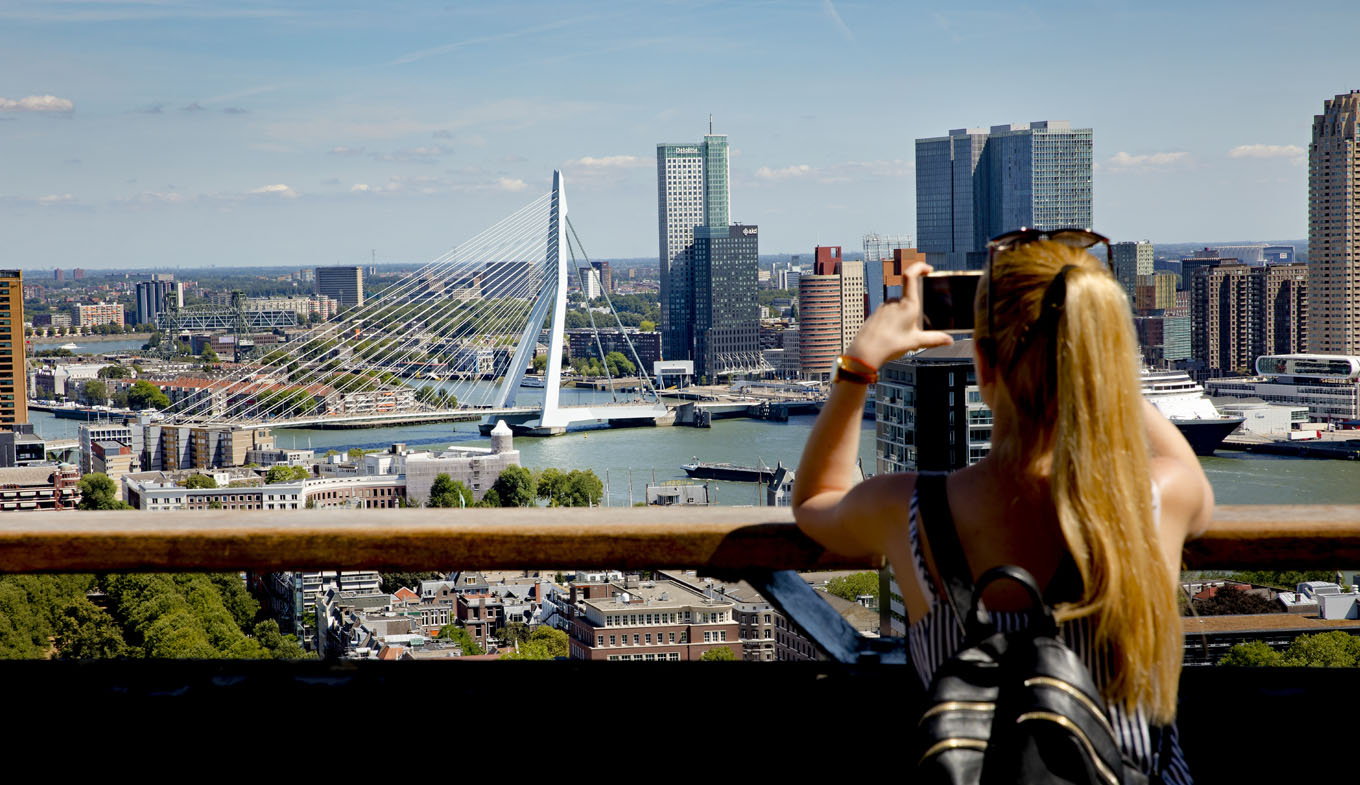 Be enchanted by the urban city vibe and the distinct character of Rotterdam.
Experience the Song Contest at Ahoy, a fantastic location for big events.
Meet fans from all over the world at the festival grounds (access is free) and during the sing along evenings in the city.
Rotterdam is a city with a distinct character, an 'urban vibe' and an exciting mix of innovative architecture and daring art and culture. For fans of the Eurovision Song Contest, Rotterdam is a great city to visit.
TV-shows at Ahoy
The big tv-shows of the Eurovision Song Contest will take place at Ahoy, one of the most versatile event locations in the Netherlands. Fans of the Eurovision Song Contest can attend the rehearsals, the two semi-finals and of course the closing grand finale.
© Guido Pijpers

© Charles Batenburg
Festival grounds Eurovision Village
At an iconic area in Rotterdam there will be free entrance to the Eurovision Village. This festival area will offer exposure to various artists of the Eurovision Song Contest, to new talents and to established names from Rotterdam and the Netherlands. Furthermore, all over the city parties, concerts, exhibitions and sing along evenings will be organized. One of the locations is the Maassilo, a former grain silo, where Duncan Laurence (the winner of 2019) recorded his winning song 'Arcade.'