There is plenty to see in Gouda. Historic highlights such as the Waag (weighing house), the historic Town Hall, and the Sint-Jans church, hidden treasures at Museum Gouda, and delicacies at the Syrup Waffle Factory. These are the must-see places when you visit Gouda.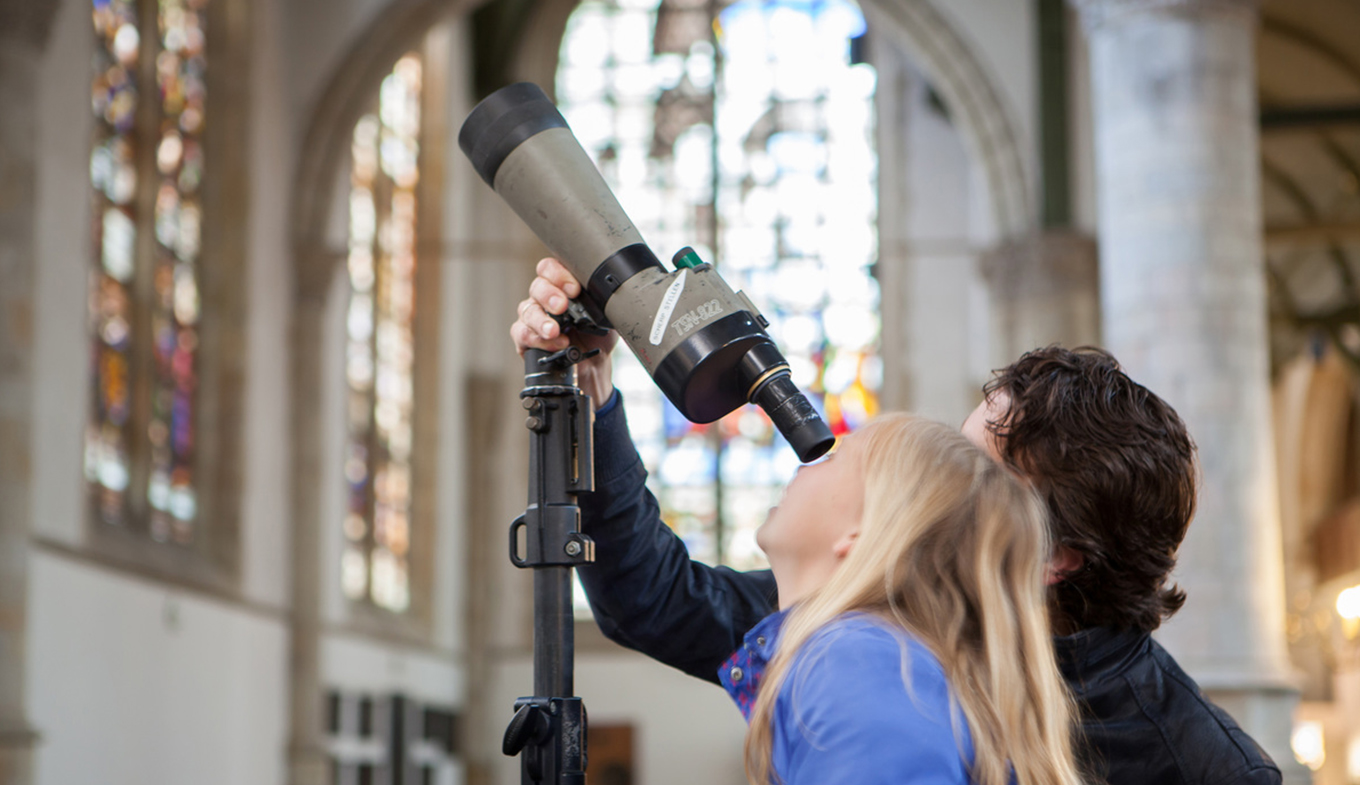 Visit the historic highlights in Gouda.
Discover the secret of Gouda cheese and the real Gouda Syrup Waffle.
Your visit to Gouda won't be complete until you have seen these extraordinary places.
The Sint-Jan and its Goudse Glazen
The Sint-Jan church is impossible to overlook, towering high over Gouda. The famous stained-glass windows, Goudse Glazen, are one of its main attractions. Most of these windows were created in the sixteenth century and unique in the world. The museum shop offers a free audio tour that leads you alongside all of the beautiful elements of the Sint-Jan church.
Achter de Kerk 2
De Waag
Gouda's cheese market was founded in 1198. Before the products were sold at the market, they had to be weighed. This was done at the Waag or weighing house. Today, the weighing house in Gouda is a museum where you can explore the history of Gouda's cheese market. Are you looking for more inspiration while visiting? The VVV tourist office is also located here.
Markt 35
Museum Gouda
Museum Gouda is the city's treasury where you will find countless extraordinary items from the history of Gouda. From a dolcel, a madman's cell in which psychiatric patients were locked up in the past, to the carton molds, Goudse cartons, the original designs of the stained-glass windows in the Sint-Jan church.
Achter de Kerk 14
Town Hall and the Markt
When you are visiting Gouda, the Markt and the Town Hall are absolute must-see places. This is where the cheese market is held every Thursday in summer. The Markt is the name of the central square in the heart of the city, a place where the terraces are open in every season. Find a comfortable spot to enjoy a drink and see daily life pass by. The historic Town Hall is an event venue and therefore not always accessible to visitors. There is a sign near the entrance telling you whether the Town Hall is accessible that day.
Markt 1
Syrup Waffle Factory
Gouda is well-known for its stroopwafels or syrup waffles and the most delicious ones of all are made by Kamphuisen. This bakery has been making them with the original recipe since 1810! The Syrup Waffle Factory reveals the secret of the original Goudse siroopwafel. Try a syrup waffle, find the hidden entrance to the factory, and crack the vault with the recipe!
Markt 69