VIP Tour & Beer Tasting at the Heineken Experience
VIP Tour & Beer Tasting at the Heineken Experience
9 Views
The guided Heineken Experience tour takes you on a 90-minute tour through the old brewery in the heart of Amsterdam, including an exclusive behind the scenes look. After the tour there is time to enjoy a private beer tasting consisting of five selected premium beers with matching Dutch cheeses.
Discover the dynamic world of Heineken with a VIP guided tour.
Enjoy a private beer tasting with a personal Heineken connoisseur.
Get a personalized Heineken gift.
The Heineken Experience is located in Heineken's first built brewery in Amsterdam's city center. In 1988 the brewery stopped producing beer when it became unable to meet the high production demand. Now the Heineken Experience welcomes over 800,000 visitors yearly from all over the world.
A 90-minute guided tour through the old Heineken brewery
The VIP tour and tasting consists of two parts: a 90-minute guided tour through the old Heineken brewery and an additional hour of beer tasting. During the tour you'll learn about the history of the Heineken Company, the 4 natural ingredients used in making the beer and the brewing process. You'll also discover the Heineken brand and the partnerships with UEFA Champions League and the Rugby World Cup. There will also be a chance to take an exclusive look at the Heineken stables.
Beer and "bitterballen"
After the tour the Heineken connoisseur will take you to a unique space within the Heineken brewery where the beer tasting will take place.  The tasting consists of five premium beers served with famous Dutch cheese and 'bitterballen' whilst the guide gives extra information about the beers.
What's included
• VIP guided tour of the Heineken Experience
• 5 premium beer tastings
• Bites
• Special personalized gift
Good to Know:
• Visitors under 18 years of age cannot take part in the VIP tour as it involves tasting beers
• The VIP tour is not available on Saturdays
• Maximum number of participants is 10
Find out what's nearby
Address:
Stadhouderskade 78
1072AE Amsterdam
Visit the website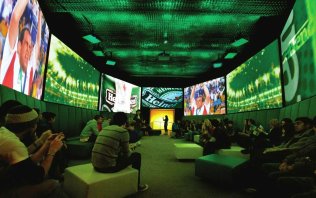 Discover the world of Heineken through an interactive self-guided journey in the former Heineken brewery.
Read more