Maastricht walking tours
26,842 Views
In Maastricht almost everything is different from the rest of Holland. The legacy of twenty centuries of history is evident in the historic city center. Wherever you go, the interesting vistas, centuries-old churches and lovely facades will intrigue you.
Discover the most beautiful spots in the old city center.
See the remains of the medieval town with the Vestingwerken tour.
Enjoy the beautiful facades and buildings.
City walk Maastricht
During this walk you will see the prettiest spots in the old city center. You will pass the city walls, park, Jekerkwartier, Vrijthof square and many other highlights of Maastricht. The duration of this city walk is approximately 1.5 hours and is available from the local tourist information office. The detailed route descriptions make it easy to enjoy the two city walks by yourself.
Fortification walk
Until the second half of the 19th century, Maastricht was a fortified city; strong walls and bunkers had to protect the city against attacks. The Fortification Walk leads you past the remains of the mediaeval city and some buildings with a military history. The duration of this walk is approximately 2 hours and is available from the local tourist information office. 
Spending the night in Maastricht
Are you searching for a hip design hotel, a romantic bed & breakfast, or a pleasant holiday home for your family? Maastricht has suitable accommodations for every taste and budget. Check out the comprehensive selection and book your perfect holiday here!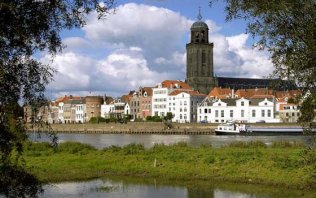 These cycling holidays will introduce you to the Dutch Hanseatic towns and cities.
Read more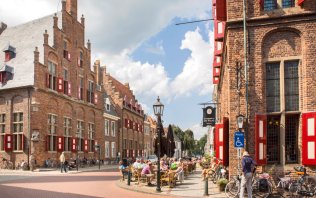 Discover more about the Hansa towns of Holland.
Read more