Royal Delft offers a memorable visit to world of Delft Blue. Learn about the history and production process of the world-famous pottery, and visit the original Delft factory dating back from the 17th century. Guests are bound to have a delightful day filled with blue-tinged dreams and awe-inspiring history.
Visit the only remaining Delft factory which dates back from the 17th century
See a Master painter at work, painting by hand according to centuries-old tradition
Have a glimpse of the beautiful Royal Family Chamber
Take home a piece of Delft Blue with you at the showroom
Established in 1653, Royal Delft/De Koninklijke Porceleyne Fles is the only remaining Delft blue pottery factory from the 17th century. The world-famous Delft blue pottery is still painted entirely by hand according to centuries-old traditions.
Royal Delft Experience
During the Royal Delft Experience, you will be taken on a journey through the present, past and the future of the centuries-old pottery. The Royal Delft Experience starts with an impressive story about the history of Royal Delft, followed by a step-by-step explanation of the production process. Guests will also be treated to detailed information on the other icons of the city of Delft, such as Johannes Vermeer and the royal family.
Visitors will enjoy a tour through the museum and the factory, an inspiring painting demonstration, and a visit to the showroom with the complete collection of classical and modern pottery on display.
In the Munt Tower (Munttoren) in Amsterdam you can also visit a subsidiary of the Royal Delft Experience.
Delft Blue package deal
Royal Delft can customize a visit for groups. For example, you could combine a guided tour of the museum and the factory with a workshop, during which you could paint your own tile or plate, or enjoy a high tea.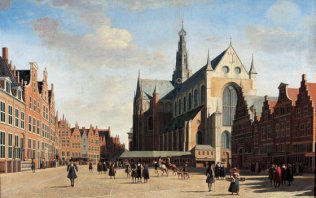 The Dutch Golden Age (17th century) was a period of tremendous wealth for the Dutch Republic.
Read more
Find out what's nearby
Address:
Rotterdamseweg 196
2628AR Delft
Visit the website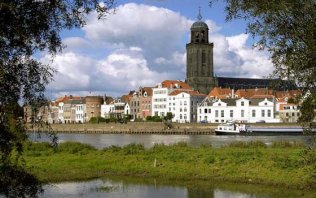 These cycling holidays will introduce you to the Dutch Hanseatic towns and cities.
Read more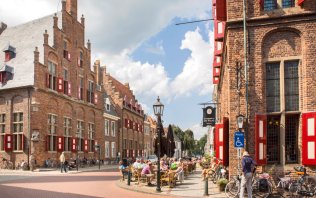 Discover more about the Hansa towns of Holland.
Read more
Do you like this theme? You might also like: