The term 'Dutch Design' was first coined in Milan in 1993. The Dutch platform Droog made a big impression at the international furniture fair and journalists spoke of a new wave of Dutch design. A new movement was born. The characteristics of Dutch Design are: minimalist, experimental, innovative, unconventional, and with a sense of humor. Futuristic designs reinterpret the function of design. Well-known Dutch Designers include Marcel Wanders, Piet Hein Eek and Maarten Baas. In Holland, cities like Eindhoven and Tilburg are considered the ultimate breeding grounds. The main source of inspiration: De Stijl art movement.
Discover more Dutch Design during Dutch Design Week in Eindhoven.
Visit the architectural highlights of Rietveld, the inspiration of Dutch Design.
Want to see and buy? Check out the labels Droog or MOOOI.
Foreign Dutch Designers
These days, Dutch Design is no longer created by Dutch designers alone. Designer Gijs Bakker trains new designers as conceptual Dutch Designers in Taiwan. There are also designers in Japan and Italy who present themselves as 'Dutch'. Their results fit in seamlessly with the original Dutch Design.
© Trudo
From fashion to architecture
While it started with furniture, Dutch Design can now be found in all kinds of disciplines. Viktor & Rolf from the fashion city of Arnhem are famous Dutch Designers in fashion. Their designs are worn around the world by big stars. Rem Koolhaas is a famous architect. His Dutch Design buildings, such as Kunsthal Rotterdam, have not only appeared in his native city of Rotterdam, but in several Chinese cities as well.
Dutch Design around the world
There are several events devoted to Dutch Design, such as the annual Dutch Design Week in Eindhoven. Other countries have also organized Dutch Design themes events, such as the 2008 Dutch Design Expo in Shanghai and New York's Orange Alert in 2005.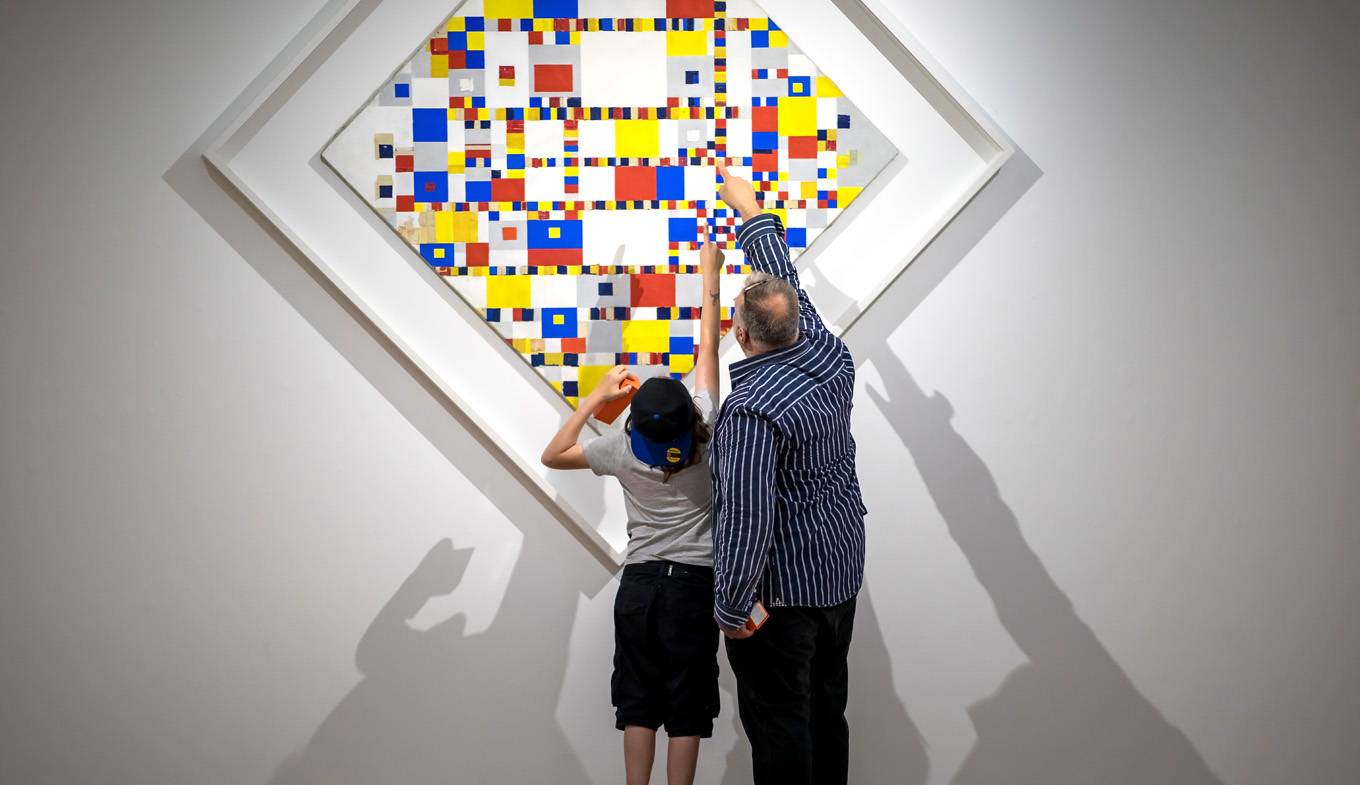 Mondrian
Mondrian & De Stijl
Visit key museums and monuments throughout Holland. See iconic De Stijl artworks and explore Dutch Design today.