© TasfotoNL via Shutterstock
Ladies only
The social idea underpinning the creation of these courtyards applied to women only. Poor and pious ladies were allowed to spend their last days here. The courtyards were not open to men. There were poorhouses for elderly men, because in those days it was believed that men were unable to care for themselves. An article of faith that even today some people still believe.
Visit one of the courtyards
The 'hofjes' are hidden throughout the city. Their layout is nearly identical, entering through a gate you will find little houses surrounding a central garden. The 'hofjes' are always wonderfully peaceful. The best way to find these little courtyards is to go on a hofjes tour.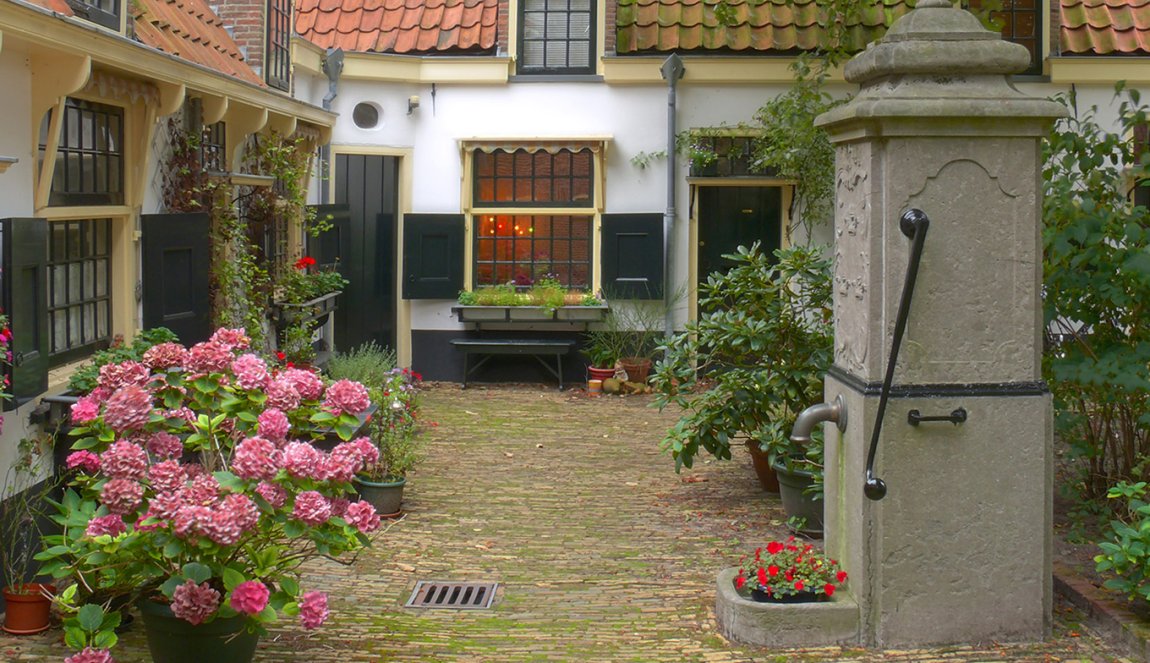 Stroll from one hidden, picturesque 'hofje' to the next with this Hofjesroute courtyard itinerary through Haarlem.