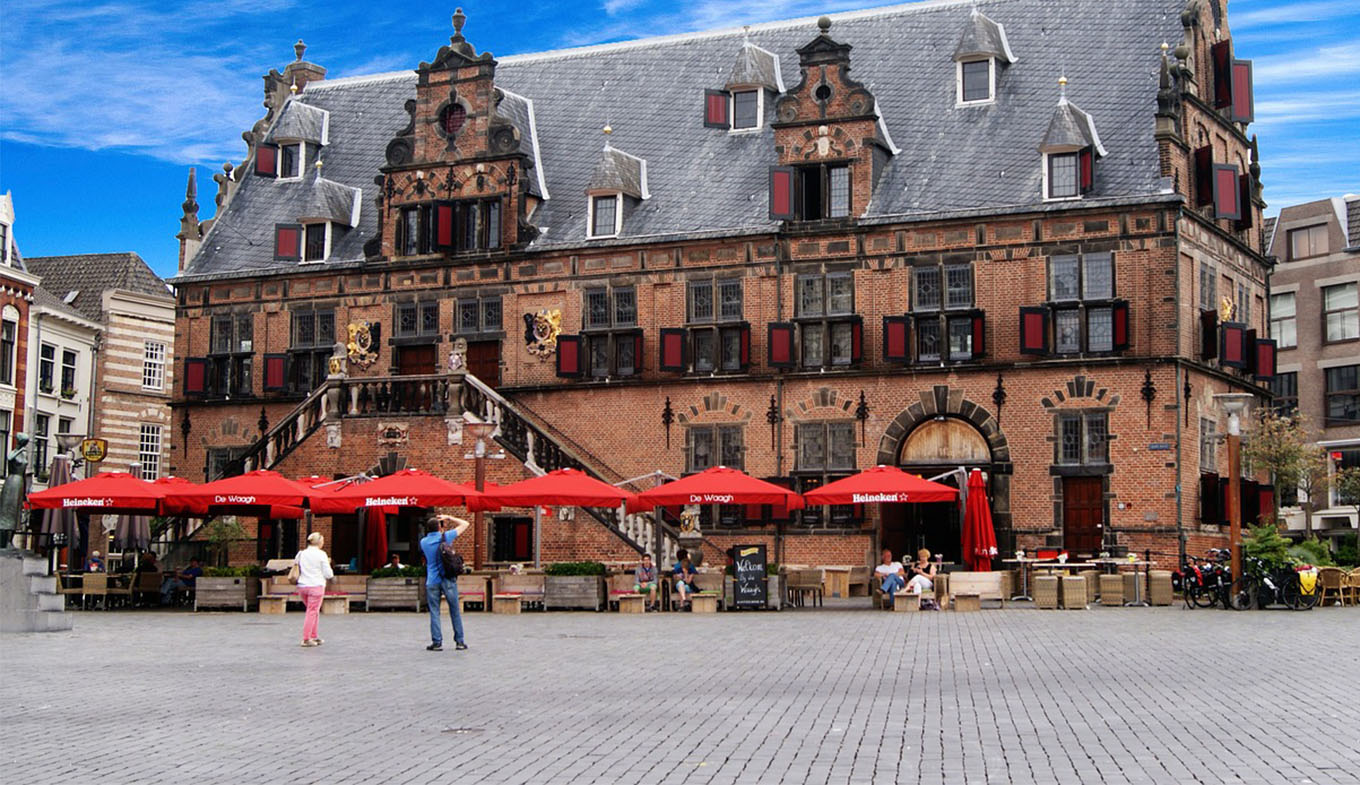 We've listed the 5 most outstanding restaurants for you:
1. De Firma
This beautifully located restaurant will surprise you with home-made dishes featuring seasonal and organic ingredients. De Firma serves small dishes inspired by the best 'street food' from all around the world. Perfect for sharing a dinner together!
Address: Lage Markt 47, Nijmegen
2. Ivory
Enjoy French finesse in a stylish, modern setting in the heart of the city. A bit more on the pricey side, but a perfect restaurant for those who really want to have their palates delighted.
Address: Wintersoord 2, Nijmegen
3. De Nijmeegse Boot
The Boat of Nijmegen: as this restaurant's name suggests, this is your opportunity to dine aboard a ship, with a view of the river Waal. The restaurant refers to itself as a café with a kitchen, but the courses it serves are of first-rate quality.
Address: Waalkade 100
4. Frank's Food & Grill
The ideal restaurant for meat lovers! Frank's Food & Grill serves the greatest steaks in Nijmegen. The atmosphere is pleasant and relaxed: no pretentiousness, it's all about the flavour!
Address: Hertogstraat 21, Nijmegen
5. Pasta e Fagioli
Pasta e Fagioli has been a household name in Nijmegen for fourteen years. Chef Nino Casella lovingly and with a desire for authenticity creates superb, classic dishes. Combined with the excellent wine list, Pasta e Fagioli guarantees a great evening.
Address: Van Het Sant-straat 97, Nijmegen