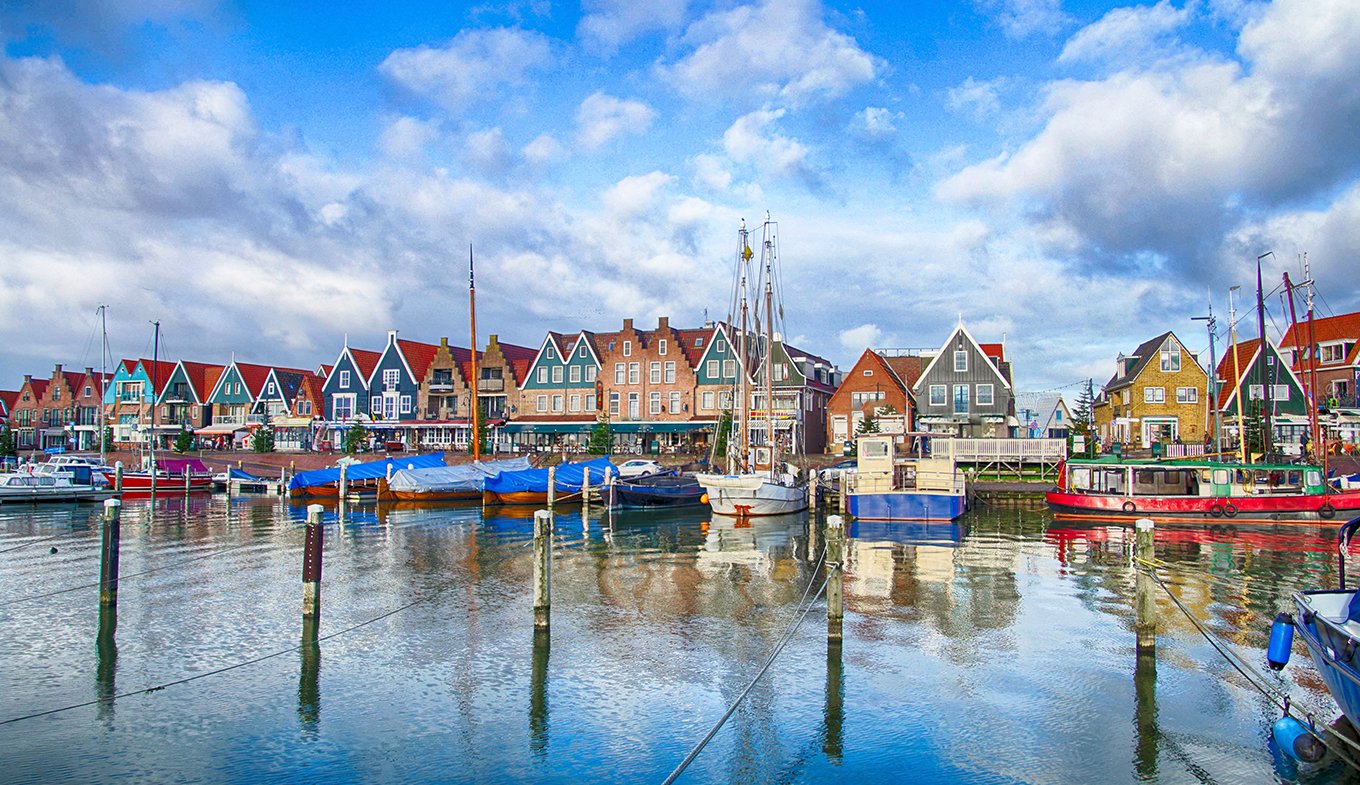 Volendam view from water
Photo: © Steve Estvanik via Shutterstock
Why go?
There is plenty to do all year round in Volendam, Holland's best-known fishing village. Take a look in the handsome old harbour full of old Dutch ships and take a boat trip to Marken. Or have your photo taken wearing traditional Volendam clothes and learn more about Volendam in one of its museums. There really is so much to do in Volendam that one day is simply not enough.
See & do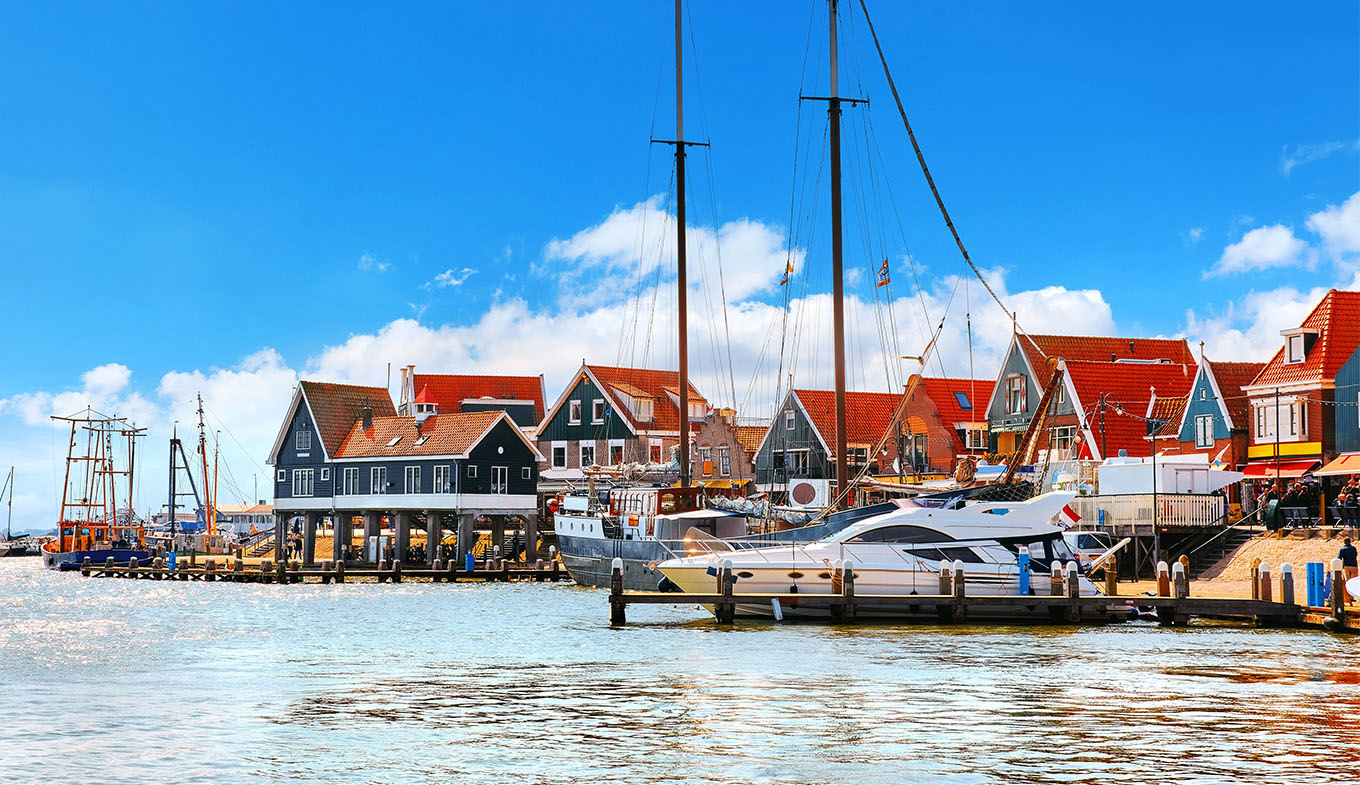 Museums
3x museums in Volendam
Learn about the culture and history of Volendam in these 3 museums.
Sights in Volendam
Discover the sights worth seeing in Volendam.
Eating & drinking
Want to enjoy some kibbeling (deep-fried cod) or a smoked eel? Volendam is the most famous fishing village in Holland. Where else will you face the challenge to try raw herring? Enjoy the view of the fishing and other boats coming and going in the small harbor. Whilst enjoying a drink on a terrace, of course!
Food & Drink
5x eating fish in Volendam
Try the tastiest of fish dishes at one of these establishments.
Food & Drink
Fresh fish from the North Sea
Taste the best North Sea fish, from the sea direct to your plate, caught by Dutch fishing fleets.
Where to stay
Marinapark Volendam
Stay in a holiday home in classic Volendam style on the edges of IJsselmeer Lake.
art hotel Spaander
The historic hotel Spaander lies in one of the best locations in Volendam: the banks of Ijsselmeer lake.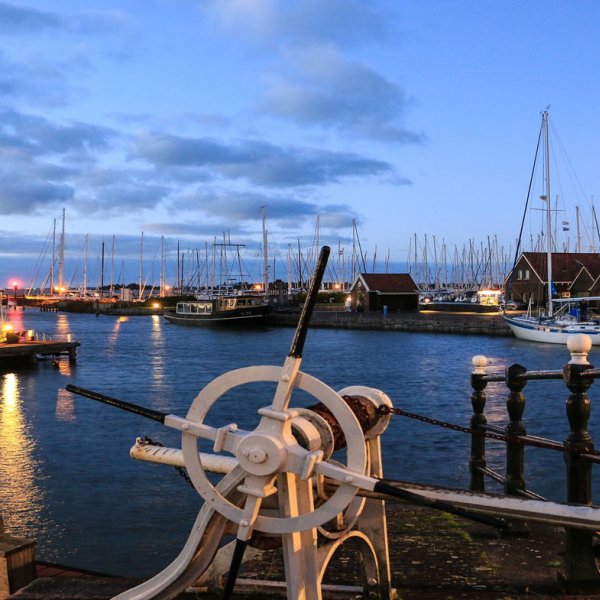 Cycling holidays in Volendam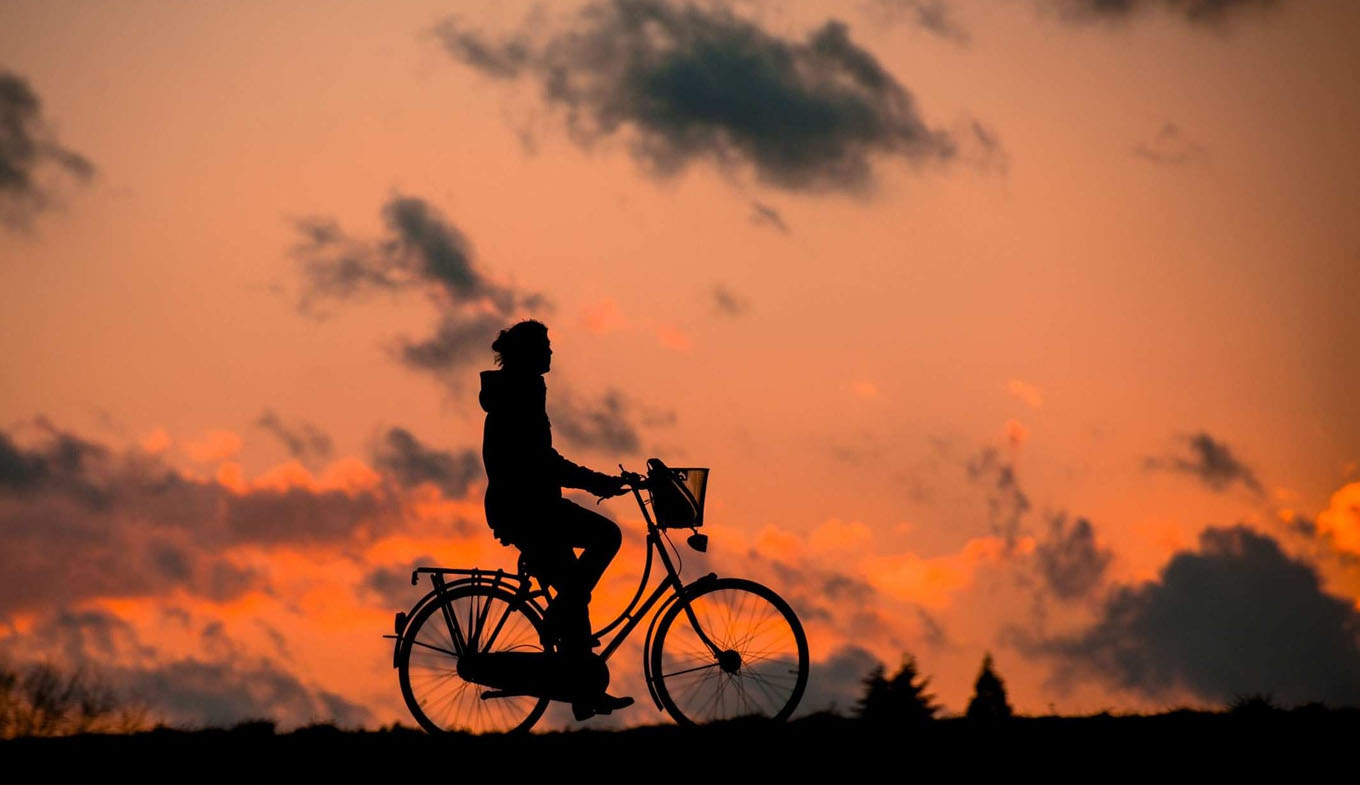 Noord-Holland route
8 days of sailing and cycling through gorgeous Noord-Holland.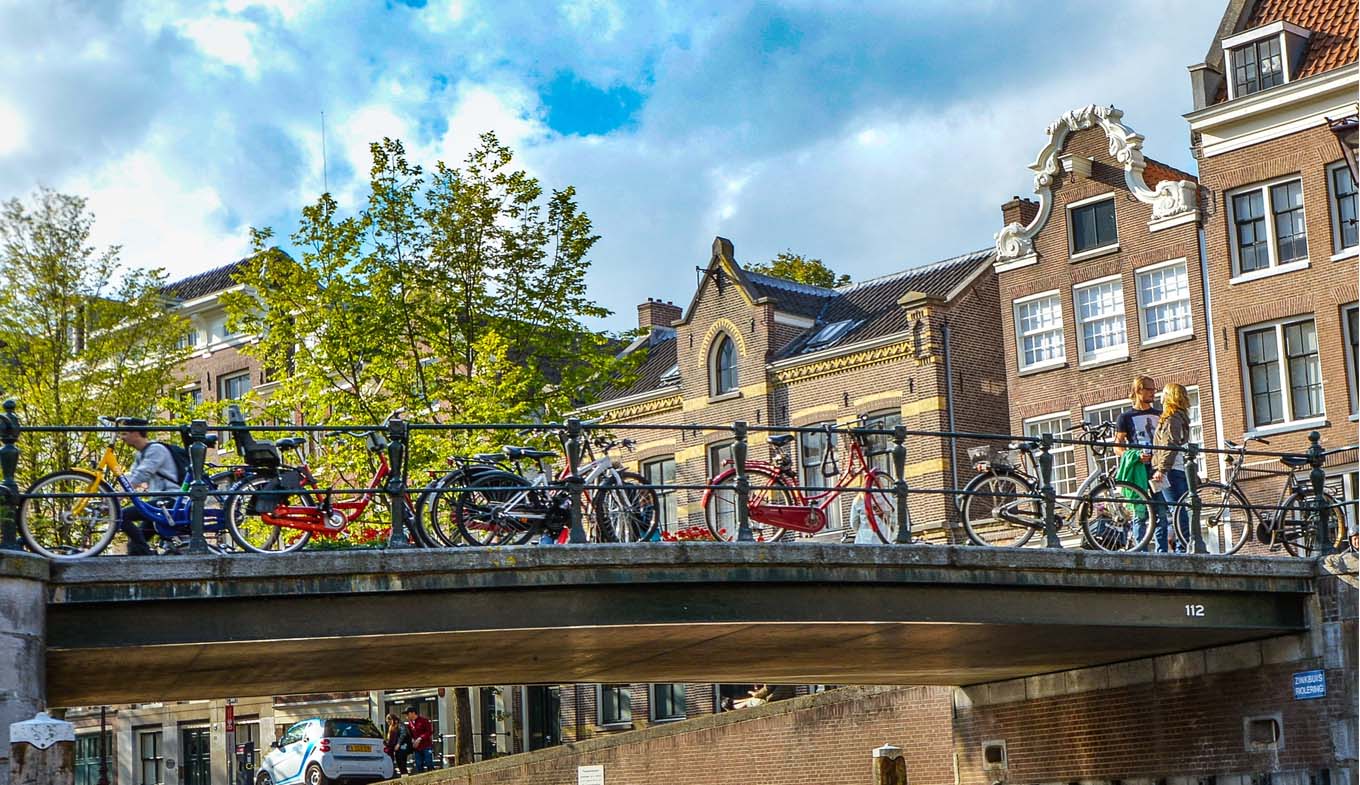 Dutch Traditions
Dutch Highlights Tour
Dutch Highlights: a unique cycling tour around the most beautiful cities and nature in North Holland.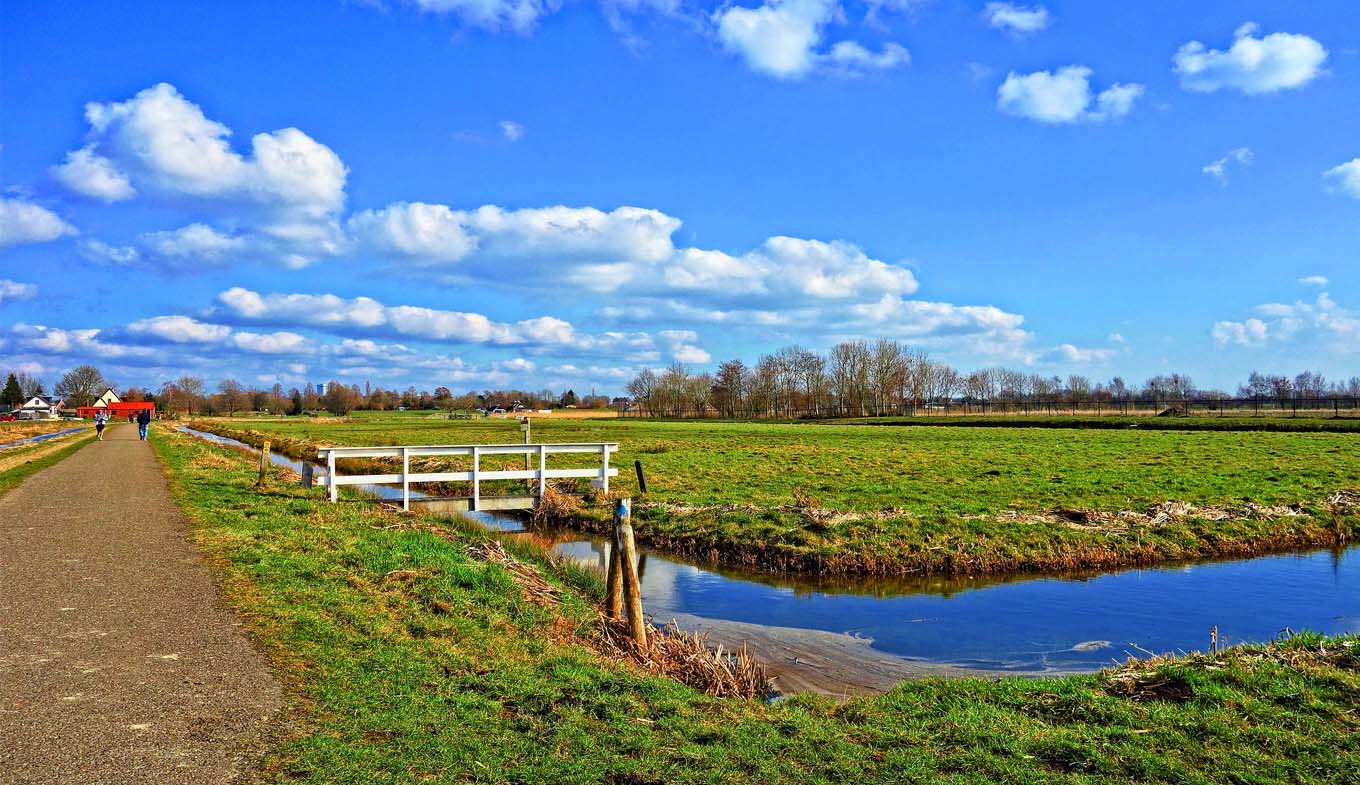 North Holland Tour
Explore the most impressive Dutch nature reserves and culture during an 8-day cycling tour.
Discover Volendam
Within cycling distance of Amsterdam, on the edges of Ijsselmeer lake, lies Volendam – highly recommended for all people who want to discover Holland at its most authentic.
Highlights
Volendam has countless attractions and sights to see, making the village a great place to visit. Have your photograph taken wearing traditional Volendam clothing and try some fish at De Dijk, take the Volendam-Marken express to the village of Marken or learn about the history and folklore of Volendam in one of its museums, such as Volendams Museum or the Cheese Factory Volendam.
Accommodations
One day in Volendam is quite simply not enough. So consider booking a room at one of Volendam's excellent accommodations, such as the historic artists' hotel Spaander. Marinapark Volendam, with its classic Volendam houses, also comes highly recommended and is ideal for families.
Accessibility
Volendam lies about half an hour's drive from the Dutch capital of Amsterdam and Amsterdam Airport Schiphol. Of course, you can also choose to travel by public transport (the bus) to Volendam. But the most enjoyable way, really, is to cycle through the polders from Amsterdam to Volendam.
Where is what?
Transport in Volendam
By public transport
There is a bus line from Amsterdam to Volendam. Or will you come by bicycle? There is a bicycle route of some 25 km from Amsterdam through the polders and past villages.
By car
Volendam is about a thirty minute drive from Amsterdam and Amsterdam Schiphol Airport.
Transport in Holland
Distances within Holland are easily bridged. Any location you might want to visit can be reached within three hours. The train, bus and tram will taken you pretty much anywhere you want to go. You can also explore Holland by bicycle. With over 32,000 kilometers worth of bicycle paths, Holland is a real cycling country with many fantastic cycling routes.
Frequently Asked Questions