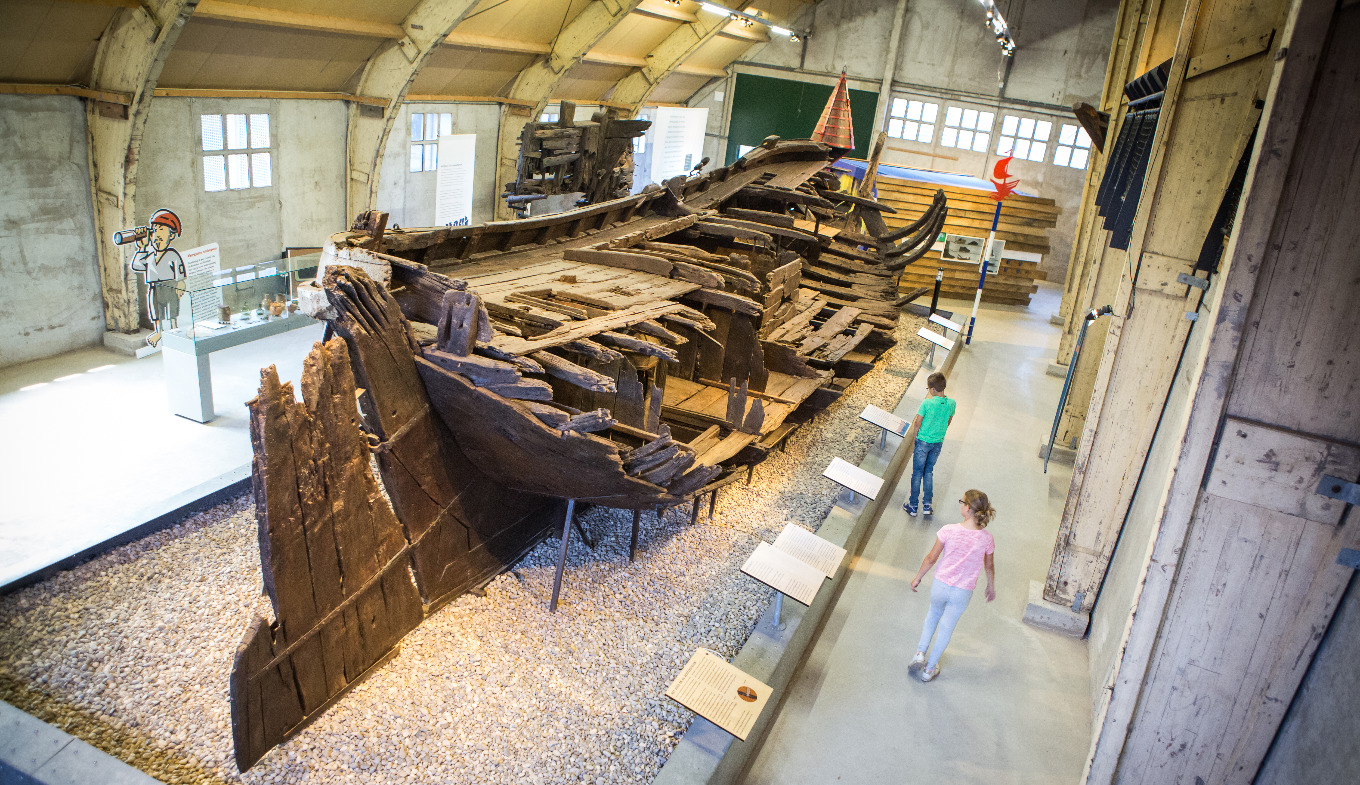 © Batavialand

Batavialand girls

© Batavialand

Batavialand kids walking on stilts

© Batavialand

Batavialand girl in museum

© Batavialand

Batavialand kids quest

© Batavialand

Batavialand boy in ship

© Batavialand

Batavialand girls on ship
Museum
The Batavialand Museum takes you on a journey through Dutch history that began 7,000 years ago. Did you know that back then people were already living in the area that is now known as Flevoland? Come to know all about this gripping piece of history in the Primal exhibition.
What is now Flevoland has had various shapes and sizes. 7,000 years ago, the area was covered by land, then water and eventually land again in the 20th century thanks to the Dutch. Hence, "Land made by man" is sung in Flevoland's national anthem. All this is depicted in the De Flevowand exhibition, which covers the past and future of the Zuiderzee project.
The shipyard
The Batavialand shipyard takes you on a journey into the world of historic shipbuilding, crafts and the Golden Age. Board the famous reconstruction of the VOC return ship Batavia. An incredible amount of work is being done on the quayside in Batavialand to keep this ship in good condition. Volunteers show and tell the most beautiful stories about marine life, the VOC and the customs on board. It really takes you back to a different era!