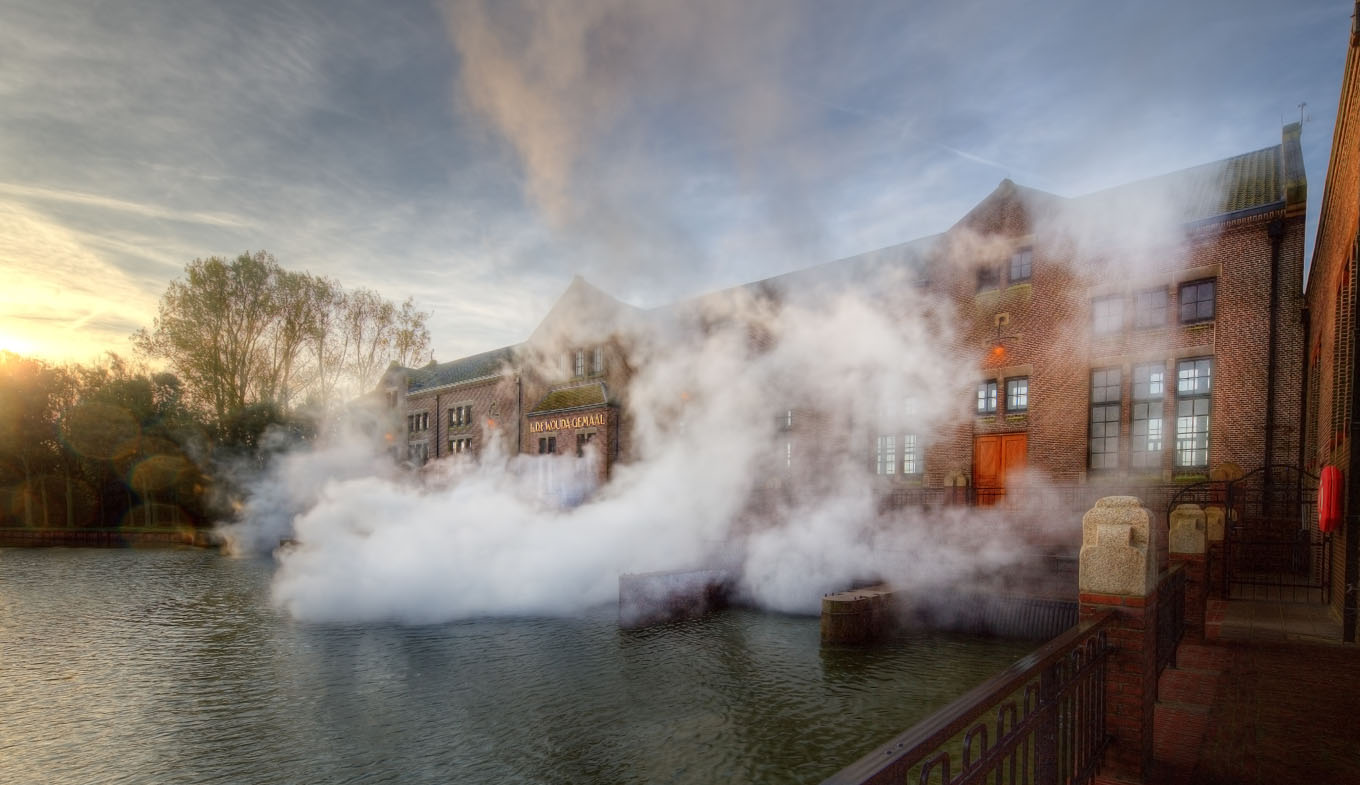 What is there to do at the Woudagemaal?
The Woudagemaal was built in 1920 to pump away the excess water in Friesland. Until that time, large parts of Friesland were submerged during the winter. The D.F. Woudagemaal, that can pump away over 4000 cubic meters of water per minute, or 6 million cubic meters per day, changed that. Even today, this steam-powered pumping station is still operational and open to the public one week each year. It's an event that is definitely worth witnessing!

Watch this video: The Woudagemaal
UNESCO World Heritage Site
The Woudagemaal in Lemmer is the largest steam-powered pumping station ever constructed and the only steam-powered pumping station in the world that is still in use. Technology enthusiasts from around the world have already enjoyed a tour of this splendid example of industrial design. A 3D animation and interactive exhibits show how the pumping station works, and will make it clear to you why it was declared a UNESCO World Heritage Site in 1998.
Idrovora a vapore Woudagemaal
More in the area
If you are in the area of Lemmer, there are well-known cycling routes such as 'de Wetter' and 'Natuurlijk Cultuur' that will take you past the Frisian lakes, beautiful landscapes and centuries-old towns. The former Zuiderzee islands of Schokland and Urk and 'the Venice of the North', Giethoorn, are not far away. Finally, the capital of Friesland, Leeuwarden, has been elected the Cultural Capital of Europe 2018.
Accessibility and parking at the Woudagemaal
The Woudagemaal is about an hour and a half by car from the capital city of Amsterdam and Amsterdam Schiphol Airport. The Woudagemaal can also be reached through public transport. Parking at the Woudagemaal visitors' center (Gemaalweg 1a) is free.
Find more information here
Discover the area
Water sports
Sailing at the Woudagemaal
Rent a boat or take a boat tour for a unique view of the oldest still-functional steam-powered pumping station in the world.
Cycling
Cycling Route Wetter (48 km)
Cycle right though water-rich Friesland and discover the world's oldest operational steam pumping station.