Gelderland is the largest province in the Netherlands. The province has numerous characteristic highlights that are worth a visit. Take for instance the National Park De Hoge Veluwe, the Achterhoek region and the cities Nijmegen and Arnhem.
Gelderland is Holland's biggest province.
Visit The National Park de Hoge Veluwe.
Enjoy beautiful natural landscapes.
Highlights of Gelderland
The National Park De Hoge Veluwe is without a doubt the natural highlight of Gelderland. Jump onto one of the free-to-use bikes and explore the breathtaking nature and wildlife. Don't forget to visit the Kröller-Müller Museum. If you're looking for culture and attractions you should head to the cities Arnhem and Nijmegen. Here you'll find a wide range of activities, zoos and museums.
Visit Gelderland
From the animals of Burgers' Zoo, Dolfinarium and the Apenheul, to the educational experiences of the Netherlands Water Museum and Netherlands Open Air Museum and arts and culture at the Modern Art Museum and Kröller-Müller Museum; Gelderland offers enough outings to keep you busy. The culinary specialties of Gelderland are the delightful game dishes served in autumn in the Achterhoek region.
Holiday in Gelderland
Book a holiday home in Gelderland here.
Castles in Gelderland
Bring the middle ages back to life at Ammersoyen Castle and explore its historic interior.

Read more

Soak up centuries of history and stories from the region in this imposing museum castle.

Read more

Bike or take a hike through the natural areas surrounding Castle Doorwerth, and try to wrap your arms around the 7-meter (almost 23 ft.!) circumference of the oldest tree in Holland.

Read more

From Golden Age history to modern art, Ruurlo Castle in Gelderland is a memorable daytrip.

Read more

Explore this palace and its lovely gardens, offering a lesson in centuries of landscaping history.

Read more

A medieval castle with a rich history and a museum of over 6,000 historical and archeological objects.

Read more

Castle Bergh has an amazing art collection, and offers visitors the possibility of spending the night in a castle.

Read more

Explore the historic castle and park, admiring vibrant collections and the eye-catching fountains.

Read more

Visit the museum and park of this imposing Dutch castle, dating from the 16th century.

Read more

Explore the iconic hunting lodge designed by Berlage, situated in the Hoge Veluwe National Park.

Read more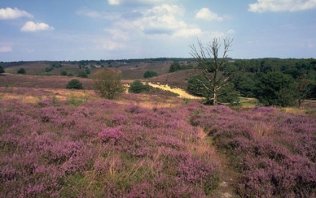 If you're looking for a holiday bursting at the seams with natural beauty, fascinating culture and culinary delight, then you can't go wrong in Gelderland's four regions: the Veluwe, the Arnhem-Nijmegen area, Rivierenland and the Achterhoek.
Read more
More in this region
Van Gogh and a sculpture garden in a national park.

Read more

Shows and demonstrations with sea lions, walruses and of course dolphins.

Read more

Cycle or walk along the fortresses of the 19th century fortification and combine nature with monuments.

Read more

The Airborne Museum in Oosterbeek is dedicated to "Operation Market Garden."

Read more

Historic Hanseatic town on IJsselmeer lake with many monuments and excellent restaurants.

Read more